How to Download Threads from Instagram
Download Threads From Instagram for Android and IOS
From the day the Threads application established its position on social media, it received a lot of reception from users. Some people joined quickly in the first days and started working purposefully to produce content. Some people who were not interested in this platform initially became curious to visit this application due to what they heard on other social media. As a result, now they want to know how to download Threads from Instagram. In this article from Twilinstok online magazine, we want to learn how.
How to Get Threads
Usually, you have to enter a valid email and contact number to install social media. Then, create a unique username and password. Threads app has simplified all these steps. You don't need to do any of these steps to enter this platform. It is enough to have or create an Instagram account so that all the information you need is automatically synced with Threads. Let's see how to download Threads from Instagram on IOS and Android phones.
Download Threads From Instagram for Android & IOS
If you want to know how to download Threads from Instagram, you should know to install this application, you need to tap on the three horizontal lines of your Instagram profile. Under "settings & privacy" you will see the "Threads" logo and name. Tap on it to be redirected to Google Play to install the app. When the installation is complete, the Threads application will recognize your Instagram account. Threads from Instagram download iOS are similar to these steps, except that you will be redirected to the App Store.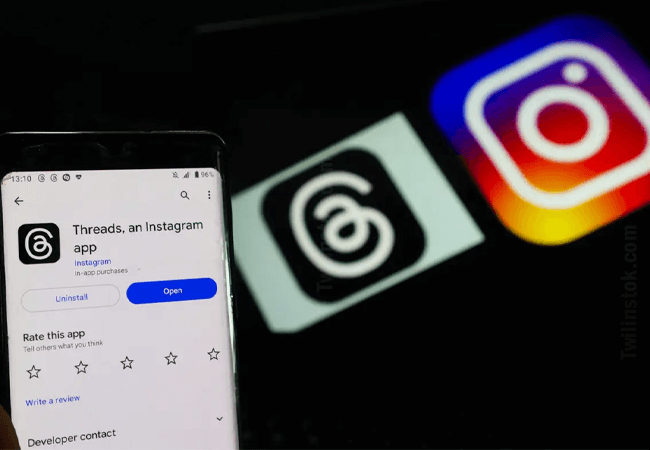 Quick Steps to Sign in:
Ready to get started with Threads? Great! Here are some quick steps according to the Threads guide to help you download and install the app on your iPhone or iPad:
Open the Apple App Store on your device.
In the search bar, type "Threads App" and hit search.
Look for the official Threads App listing and tap on it.
Tap the "Download" or "Get" button to start the installation process.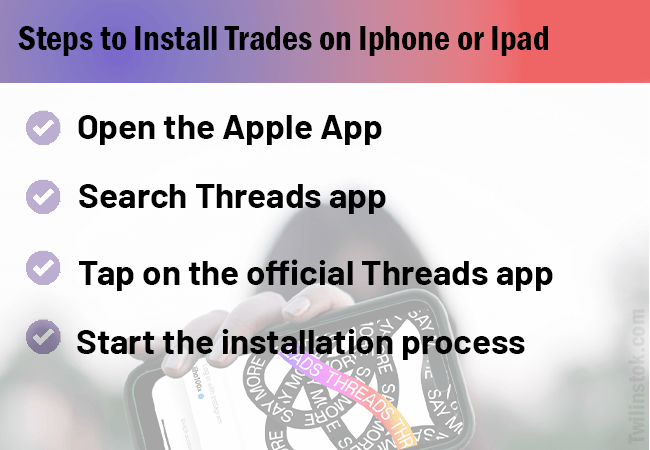 Once the app is downloaded and installed, you're all set! Just launch it and log in to your Threads account. If you want to learn how to download Threads from Instagram for Android, you must go through these four steps. Except that to start, type "Threads App" in the Google Play search bar. As we explained the rest of the steps before, your Instagram information will be synced with Threads, and your username and password will be the same on these two social media.
Although, with information syncing, creating an account becomes very simple and fast, linking the information to two separate platforms may only be pleasant for some users. Some other users may not be interested in Instagram. In contrast, they choose text-based social apps for the sake of thinking and talking with others. Finally, are these two applications separate or independent? If they are separate, there should be a way to register them, but unfortunately, there isn't. Of course, keep in mind that one of the reasons why this platform attracted so many users in a short period of time was its connection with Instagram. Many influencers and owners of large accounts on Instagram are very happy and satisfied that they can easily have their followers on Threads.
How is Threads a Platform?
Threads, the new brand app, is still very new and has a lot of room for improvement. It doesn't have many customization options like other similar apps, and sometimes, it's hard to find what you're looking for when searching for a specific topic. However, it's easy to use and doesn't crash, which is a plus. One of the main issues with Threads is that it's not very popular yet, so if you don't already have a lot of followers on Instagram, it can be hard to get your posts seen. Additionally, there aren't many rewards for posting, so it's not as addictive as other apps. Another thing users have been requesting is a way to filter out unwanted posts. While Threads does allow you to hide posts with certain words, it's not enough for some users.
💡 Overall, Threads has potential but still has a lot of work to do to compete with other popular apps.
The main question is not how to download Threads from Instagram; the main issue is what content users share on this platform to make it fun and valuable for their audience. Of course, the role of the creators of this application is also very effective. They should unveil updates and algorithms faster to reach this platform's peak of prosperity. Otherwise, users will come, visit this platform, and leave, and they will need more motivation to stay and continue their activity.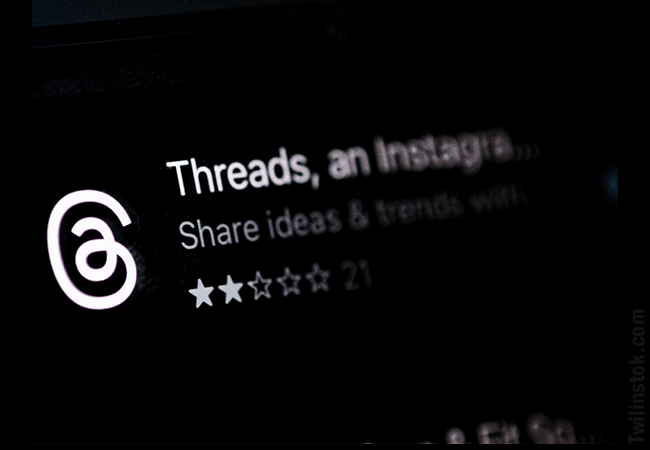 Suggested Articles to Read More
The Bottom Line
In this article, we explained how to download Threads from Instagram. You saw that installing and creating an account is very simple. However, the ease of the signing process is not everything. This platform may have been unveiled ahead of time. In other words, if it had been available to users a few years ago, it would not have come under so much scrutiny. But now that both Instagram itself and other social media competitors are complete and use calculated algorithms, Threads is constantly being compared to other platforms. The creators of this platform must know that users expect much more than this.
For more information about Instagram and the features of this social network, we suggest that you click on Free Instagram Tutorial [+]. Also, if you have any questions about Instagram, you can ask them in our Instagram support center [+] in the form of a topic and wait for the answer from our experts.
Please Share your experience using this application in the comments section and give us 5 stars. We can use your valuable suggestions and criticisms.
FAQs
Is Threads a free app and will it stay that way?
Yes, Threads is a free app available to everyone, but we can't predict its future. If the goal is not only to promote well-known and blue-tick Instagram pages, it should also add features for commercial purposes that may be paid. Wait to see what the future of this app will be.
Is it possible to utilize Threads on a desktop system?
At the moment that we are talking to each other, the desktop version of Threads has yet to be unveiled, but anyway, the desktop version of most social media is available, and this app will not restrict the use of the device to users.
Is it possible to use Threads even if I don't have an Instagram account?
It's confusing whether Instagram and Threads are two separate platforms or if they are related to each other. One is indeed media-oriented, and the other is text-oriented. People want to know how to download Threads from Instagram without having an Instagram account, but registering on Threads requires having an Instagram account.
Can I sign up anonymously on Threads app?
If by anonymous you mean to have a nickname, then yes, most social media do not force users to write their real name in the username field. But if you want to remain anonymous in front of your Instagram followers, it is better to create an anonymous account on Instagram or block the followers you don't want to find in Threads.