How to Go Viral on Threads Instagram | 20 Easy Ways
20 ways to go viral on Threads app by meta
You know the Threads platform—one of the social media that entered the social media arena with much controversy and noise. Threads was very well received by the users and broke the membership record in the first days on social media. In the beginning, no one knew that users were going to enter this platform along with their Instagram followers, and everyone was excited to publish their first thread and attract followers in a quiet and carefree atmosphere. But the problem was a little more difficult than what everyone thought. Instagram influencers and giants came and brought their followers with them! Now, despite this, the question arises: how to go viral on Threads Instagram? In this article from Twilinstok online magazine, we want to find the answer to this question. So stay with us.
On Instagram, content with good filming trending music is played on it, and most importantly, the user shows the face in the video could become viral. Fortunately, the space has not gone in this direction on the Threads platform yet.
💡 So, if you have something to say, have good ideas to present, and have a writing style, you can make your content go viral on Threads. 💡
Read the tips we have mentioned about how to go viral on Instagram Threads to get an idea.
How do you become popular on Threads?
If you want to become popular on the Threads platform, you must learn how to go viral on Threads Instagram and have a goal in mind for it. You may have a business that you want to promote. You have an idea that you want to find a sponsor to make it happen, or you have any other reason. First of all, collect your thoughts and ask yourself some basic questions.
Ask yourself:
Who is my audience on the Threads platform?
What is my purpose in presenting an article?
What kind of audience do I want to attract?
And what problem am I trying to solve or raise?
And finally, what is my next step after raising or solving this issue? When you can answer these questions, you no longer need to ask how do I go viral on Threads? Because you know that your content will be published in the right place, and if it doesn't go viral this time, it might go viral next time.
Are you thinking about how to go viral on Threads Instagram? We have some awesome tips for you that are sure to catch people's attention and make your content stand out. Check them out:
Strategy for creating content
Understanding the target audience
Spreading of correct information
Create engaging content.
Bring up overlooked topics.
Use a sense of humor.
Use visual content.
Thread regularly and continuously.
Post user-generated content.
Present concisely and usefully.
Bring topics of the day.
Create authentic and unique content.
Engage with your audience.
Publishing sensitive content
Collaborate with influencers.
Promote your username to the customer base.
Connect the account to the online store site.
Follow the news of threads platform updates.
Do not plagiarize.
Have a vision for the future.
Let's discuss about each one.
Strategy for Creating Content
Have a strategy for creating your content. Use the experiences you've had on other text-based platforms and prepare a content strategy and content publishing calendar before anything else. Although there is nothing wrong with trial and error strategies, you should not constantly change the style of content you publish in Threads. When you prove yourself to users as a stable user who intends to have specific activities on a daily basis, your content will have more credibility, and the probability of it going viral will increase.
Understanding the Target Audience
Get an understanding of your target audience at Threads. When you want your content to shine and go viral on the Threads platform, you need to know who your audience is and what style of content they like the most. Of course, there is no content that will please everyone, but at least you can shine among your target group.
Spreading of Correct Information
Don't even think about attracting followers with lies and rumors. Build a community on Threads that will count on you and appear authentic to them. Even if you already have a lot of followers on Threads because of your Instagram page, you will lose them by spreading false information.
Create Engaging Content.
Create engaging content that has the potential to go viral. Although the virality of content may be entirely a matter of chance, the chances of content that is of higher quality in terms of graphics and textual content have a higher chance of becoming viral.
💡 So, focus on quality.
Bring Up Overlooked Topics.
Bring up overlooked topics about your business. Although your business has been introduced and expanded by you and your competitors in social media, there are still issues that remain undiscovered. Or if they are issues and problems that you think your business may face in the future. Issues that may be difficult to deal with in the fast-paced environment of Instagram. Because as you know, you only have three seconds on Instagram to draw the audience's attention to the content. But in Threads, people read with more patience. So, it is an excellent opportunity to bring up the less discussed topics.
Use a Sense of Humor.
You don't need to spend a lot of time making a joke, but when your content is mixed with humor, the audience will like it more If you want to know how to go viral on Threads Instagram, and even all social media.
🔑 Using a sense of humor is the key to go viral on Threads.
Use Visual Content.
Use visual content with infographics. It is true that the Threads platform is text-based, and people communicate through text, but it is not wrong to use visual content to attract the attention of the audience. Of course, not empty photo images that contain text and start the discussion. Learning the skill of creating infographics is essential for those of you who want to learn how to go viral on Instagram Threads. Artificial intelligence tools (Like: Canva, Visme, Piktochart, Infogram etc…) also help you to create unique images.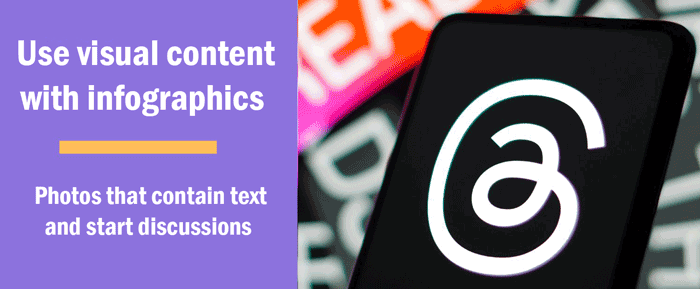 Thread Regularly and Continuously.
Maybe the virality of any content on social media is very random, but it is not always like that. When an authentic account publishes content, it has a higher chance of going viral. In order for your account to be a valid source for your audience, you should not disconnect from your audience.
💡 Do not have long absences, and try to greet your audience with new and exciting topics every day.
Post User-generated Content.
Post user-generated content, especially if it's humorous. It is true that users do not always generate positive and flattering content. But if the same critical content is seen and your customers or audience see that you accept their criticisms, a more intimate atmosphere will be created between you and the audience.
Present Concisely and Usefully.
Present your meaning concisely and usefully. It is true that you can include five hundred characters in each thread. But concise and valuable messages will be seen by more people. In general, in social media, people show more interest in short content than lengthy content.
Bring Topics of the Day.
Do not neglect the trending topics of the day. It is not meant to publish the news of the day like a news network. Instead, check what is new in your field of work and create content about it. Follow the Trades updates and use the formats and formats added to the platform faster than others.
Create Authentic and Unique Content.
Present your content in a sea of content in a unique and authentic way. Don't be afraid to show your personality and share your thoughts with your audience. It is true that creating content based on trends is not always about seeing what others are doing and what tricks they use to make their content viral.
💡When your content is unique or when you have something to say, the motivation of the audience to talk about it increases.
Engage With Your Audience.
Engage with your audience even if they don't follow you. Responding to comments keeps the discussion going and improves user engagement and interaction. Some users may have accidentally seen your thread and temporarily participated in the discussion. They don't even want to follow you. But when you answer them, they will be motivated to follow you. This following will help your next posts go viral.
Publishing Sensitive Content
Do not be afraid of publishing sensitive content. Whatever community your threads belong to, there are bound to be issues that people prefer to ignore or are afraid to express. You target the same taboos and let them be talked about. Isn't the goal of text-based platforms freedom of speech? So why not take advantage of this opportunity?
Collaborate With Influencers.
Collaborate with influencers if you can. If you know a user in your circle of online friends whose activity is compatible with your brand or business, collaborate with him on one or more projects. Collaborating with influencers and friends who have a lot of followers on Threads will give your content more exposure. Don't worry if you don't have any influencer friends. Not cooperating with influencers is better than cooperating with Yellow Pages, which artificially and unfriendly cooperate with others in exchange for money.
Be aware that the purpose of activity in Threads is to grow the community of like-minded people and colleagues. The story of how to go viral on Threads Instagram via collaborating could be this simple:
💡 Find an account with equal followers. Then, do a project together and use each other communities. There is no need to pay money or services to the more famous accounts.
Promote Your Username to the Customer Base.
Promote your Threads username to your customer base. Inform your customer base via email or direct social media that you are also active in Threads. If you want the audience not to consider your message as a spam message, write in your message what topics you are going to discuss on the Threads platform.
Connect the Account to the Online Store Site.
Connect your Threads account to your online store site. It would be interesting for someone visiting your store website to read the thoughts and opinions you have posted on the Threads platform.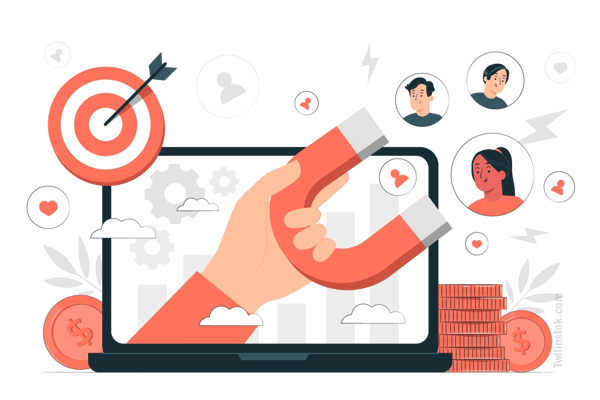 Follow the News of Threads Platform Updates.
Follow the news of Threads platform updates and future changes in algorithms. Try to be one of the first to use new features to have more chances for your content to go viral.
It is not bad to read the Help Center section of the platform. In this section, the question of how to go viral on Threads Instagram has not been directly addressed. But knowing what content is prohibited or publishing them will cause problems for your account; at least you will be safe from getting banned or blocked for a long time.
Do Not Plagiarize.
People share content and react to things that are new to them. So, even if you find a successful Threads account that is successful in attracting followers, don't copy your content from them unless you want to bring up another aspect of the matter.
Have a Vision for the Future.
Bring up issues that may seem strange at the moment. Let your and your audience's imagination run wild.
How do I get more visibility on my Threads?
In addition to the 20 solutions that we shared with you in this article, use the right keywords related to the topic you are discussing. Also, read the article "How Does Instagram Threads Work?". Because Threads algorithms will automatically expose your content to the audience over time.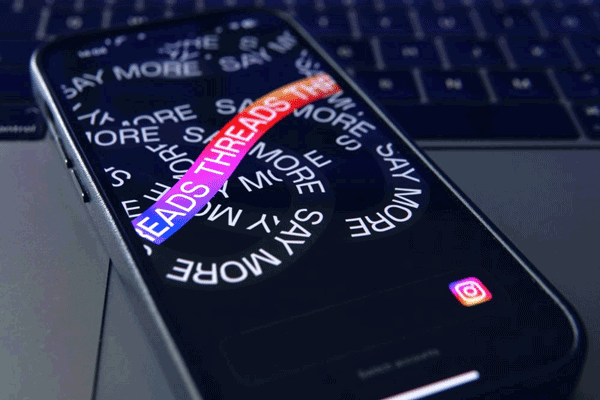 The Bottom Line
In the end, the virality of a content may happen by chance. You aim to build the right community on the Threads platform so you can find like-minded people. It is better to find a way to grow on Instagram Threads. Then, let virality happen itself.
💡 When you have the right strategies and surprise your audience with new topics daily, your account will be introduced as a valid user account on this text-based platform. 💡
For more information about Instagram and the features of this social network, we suggest that you click on Free Instagram Tutorial [+]. Also, if you have any questions about Instagram, you can ask them in our Instagram support center [+] in the form of a topic and wait for the answer from our experts.
Please share your comments and give us 5 stars. We can use your valuable suggestions and criticisms.
FAQs
Can I achieve virality on Threads like I can on Instagram?
On Threads, virality works a bit differently from Instagram. While Instagram often relies on well-filmed videos with trending music and faces, Threads takes a different approach. If you have valuable ideas, a unique writing style, and a message to share, you can still achieve virality on Threads.
What steps can I take to become popular on Threads?
To become popular on Threads, you should first learn how to navigate Threads and have a clear goal in mind. Understand your target audience, your purpose, the issues you want to address, and your next steps after raising those issues. These insights will guide your content creation.
What are some strategies for creating engaging content on Threads?
Creating engaging content on Threads involves several strategies. Firstly, have a clear content strategy and publishing calendar. Consistency is key. Understand your target audience, and focus on creating high-quality content. Raise topics that might be overlooked and engage humor when relevant. Visual content, even on a text-based platform, can also enhance engagement.
How important is understanding my target audience on Threads for going viral?
Understanding your target audience is crucial on Threads. Knowing what type of content they like and what resonates with them will help your content stand out. While you can't please everyone, catering to your target group increases your chances of success.
Should I focus on creating unique and authentic content to increase my chances of going viral on Threads?
Yes, creating unique and authentic content is essential for viral success on Threads. It's not about following trends but sharing your perspective and personality. This approach motivates the audience to engage and can boost your chances of going viral on this platform.
How do you go viral on Threads?
The issue of how to go viral on Threads Instagram is the concern of many users nowadays. Honestly, there is no way to cheat. Like all other social media, by being disciplined, planning, strategizing, and bringing up neglected topics in your field, you can win this one, too. We don't mean to bring up so many weird topics that you look like a troll character. Rather, it means to try to analyze issues from hidden or ignored angles.