How to Make Money on Threads | 21 Fun Creative Ways to Earn Money
How to Make Money on Threads on Instagram?
Threads is one of the social media platforms from Meta. On launch day, on July 5, 2023, there was so much buzz and energy, with early adopters diving right in to explore all the cool features and start creating content.
What's even more impressive is how quickly Threads has grown in such a short amount of time. Can you believe it reached 2 million users in just 2 hours and over 100 million users in less than a week? Amazing, right? But what is even more important is how much time people spend on this platform. You know how it goes – where there's money to be made, people will flock to it. That's why we are excited to share this article from Twilinstok magazine with you, which talks about how to make money on Threads.
Prerequisite Info About Making Money from Threads
You may be one of those people who have been active on Instagram for a while and have become popular in your field. That's awesome! Indeed, you have put a lot of effort into producing professional videos of your products that shine on Instagram.
But now you've entered the world of Threads, a text-oriented platform. Your audience is eager to get to know you personally, and it is crucial to make a good impression. It is more complex than just selling goods from the get-go. To understand how to earn money on Threads, you will need to approach it correctly.
How to Earn Money on Threads as an Instagram Influencer
If you are a famous Instagram influencer and now you are eager to know how to make money on the Threads app, you have two simple steps ahead of you.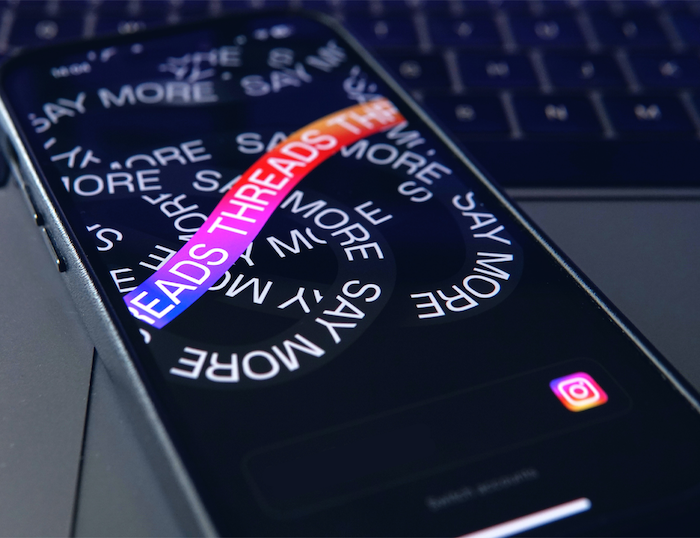 Step 1: Profile Picture
Having a professional Threads profile can make a big difference. It helps you showcase yourself and your content in the best possible light and lets people know where to go if they want to learn more about you. When creating a Threads profile, make sure to include plenty of helpful information and choose a profile picture that represents you well – whether that's a photo of yourself or your brand's logo is totally up to you!
Here are some essential things to consider:
Profile Picture: Use a picture that represents you or your brand. It could be a photo or your brand's logo.
Short Bio: This is a brief description that gives people an idea of your personality and interests.
Name or Brand Name: Use your name or brand name as the Threads handle so that people can easily find you.
Link to Website or Blog: Add a link to your website or blog to help people learn more about you or your brand.
Location: Add your location so that people know where you are located.
Step 2: Grow Your Followers
Threads makes money for you like Instagram and other social media. So drive your audience to the Threads through the Instagram app. This way, your posts will be able to reach a wider audience and get more engagement. Plus, having many followers interested in your content can make it easier for you to monetize your account!
How to Make Money on Threads app?
There are many answers to the question of how to make money off Threads. Selling Products, Affiliate Marketing, Influencer Marketing, and many other things are possible. But how? Here are 13 ways to make money on Threads app:
Selling Products Online
Affiliate Marketing
Influencer Marketing
Offering Premium Content
Crowdsourcing
Offering App Management to Busy or Lazy People
Creating Workshops
Sharing Sponsored Posts of Businesses
Creating a Community
Sponsored Hashtag Campaigns
Promoting Podcasts and Blogs
Creating and Selling Threads Templates
Hosting Contests and Giveaways
Now let's check each of these ways.
How to Earn from Threads by Selling Products Online?
On the Threads app, you can showcase your amazing products, such as digital art and merchandise, to your followers and earn some cash. Plus, by selling original items, you'll build a great relationship with your followers. But that's not all – with some strategic promotion and engagement, you can create a thriving marketplace on the app and expand your reach, making it a reliable source of income. So why not give it a shot?
How to Make Money on Threads by Affiliate Marketing?
There is no magic answer for how to make money on Threads. Most of the ways that you do on other social media work in Threads, too. Becoming an affiliate marketer for brands and businesses could be a great option for you. All you need to do is partner with a brand and share their unique affiliate links within your posts on the Threads app. If any of your followers click on those links and make a purchase from the linked website, you'll earn a commission on the sale. But remember, building trust and credibility with your audience is crucial for successful affiliate marketing on the Threads app. So, focus on building trust with your followers, and you'll see the results in no time!
How to Make Money off Threads by Influencer Marketing?
Influencer marketing is one of the ways to make money on Threads app! All you have to do is create engaging and valuable content that your followers will love. As your audience grows, you'll start to get noticed by brands and businesses who will want to work with you and pay you for sponsored posts. With some hard work and dedication, you could earn hundreds or even thousands of dollars per post. So what are you waiting for? Start your influencer journey today!
Earning money through the Threads app by offering premium content is pretty cool! All you need to do is create valuable and exclusive content that regular users can't access. You could offer behind-the-scenes footage, in-depth tutorials, personalized interactions, or early access to your latest creation. By offering these special features, you can encourage your audience to subscribe or pay a subscription fee. People love exclusive content, so this could help you build a loyal group of subscribers and create a steady source of income.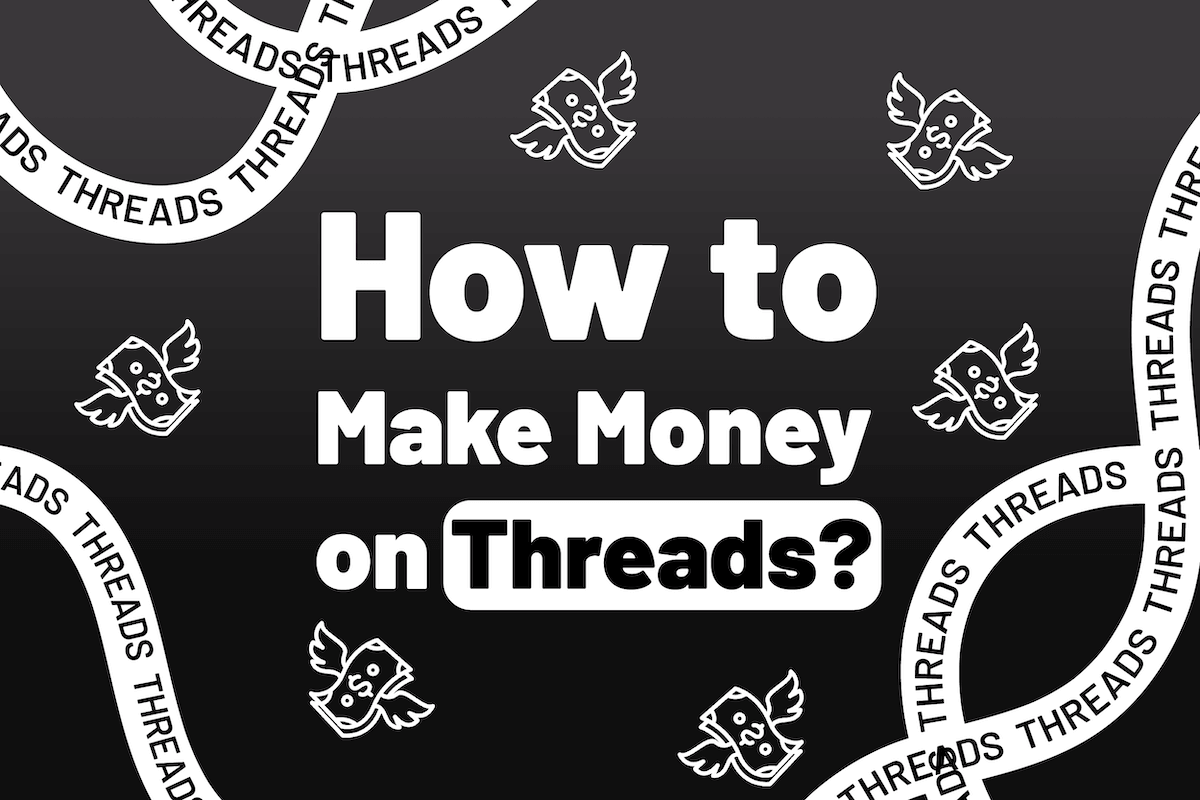 How to Make Money on Threads through Crowdsourcing?
Are you looking for a way to bring your creative projects or business ideas to life? Crowdfunding can be a great option for you, and with the Threads app, it's easier than ever to showcase your projects to a wider audience and seek financial support from interested backers. Whether you have a new invention, an artistic endeavor, a community initiative, or a startup venture, crowdfunding can help you turn your dreams into reality while also building meaningful connections with your audience and supporters. Just remember, instead of begging for money, try to catch the attention of potential sponsors by highlighting the uniqueness of your project.
How to Earn from Threads through Offering App Management to Busy or Lazy People
You can use your skills to offer app management services to high-profile individuals, brands, or businesses and earn some extra cash! As a manager, you get to create and curate exciting content, schedule posts, respond to comments and messages, and come up with brilliant strategies to help grow followers and boost engagement.
How to Make Money on Threads by Creating Workshops?
First, think about what you're really good at and create some educational content around it. Make sure it's something you're passionate about. To really make your courses stand out, make sure they're well-structured and easy to follow. Provide practical insights and actionable tips that people can use in their everyday lives. And when it comes to making money, you have a few options. You can sell your courses as one-time purchases, or you can set up a subscription model where users pay a recurring fee for ongoing access to your content. Either way, you'll be making money doing something you love!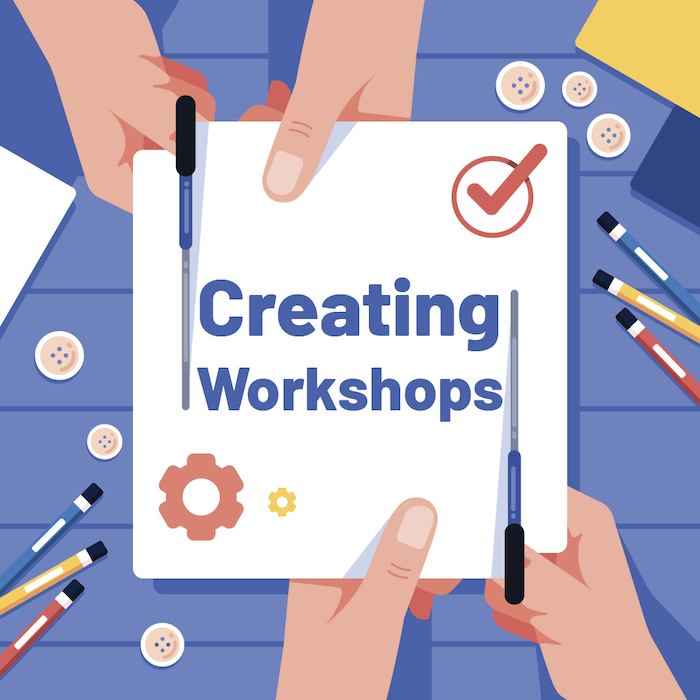 Does Threads Pay Money for Sharing Sponsored Posts of Businesses?
If you've got a great following on Threads, did you know that you could team up with different brands and showcase their products and services to your audience for some sweet cash? It's totally possible! All you need to do is create content that aligns with the brand you want to work with and start collaborating. Just remember to always keep it real and open with your audience so you can build trust and form long-lasting relationships with brands.
How to Make Money on Threads through Creating a Community?
If you are passionate about a particular topic, building an engaged community around that niche can be a great way to turn that passion into a solid income-generating strategy. You can start conversations, share expert tips, or even host industry-specific talks, all while growing your community. As your community grows, you can monetize your efforts through memberships, premium content, or partnerships with brands that align with your niche.
How to Make Money in Sponsored Hashtag Campaigns?
Threads allows you to use hashtags as its core feature to talk about anything you like publicly. And that's not all – you can even create and promote sponsored hashtag campaigns directly from your Threads account. What's more? You can engage with brands and develop creative campaigns that align with their marketing goals. As your campaigns gain traction, businesses will be eager to collaborate with you, leading to monetization opportunities in the long run. Exciting, right?
Can You Get Paid on Threads for Promoting Podcasts and Blogs?
If you are running a podcast or blog, Threads can be a great tool to help you reach more people. You can share snippets, highlights, or thought-provoking questions from your content to pique interest and drive more traffic. Once you've built up a good following, you can even start earning money through sponsorships or ads on your platform. It's a win-win situation!
How to Make Money on Threads by Creating and Selling Threads Templates?
Have you ever thought about unleashing your creative side and designing some amazing Threads templates that can help you earn some extra cash? You can use Canva or any other free graphic design app to create customized profile pics, post graphics, or text templates. You can even offer personalized designs to individuals or businesses looking to enhance their Threads aesthetic. Just package them as digital downloads and you're good to go! It's a fun and easy way to make money on the Threads app while showcasing your design skills.
Can You Make Money on Threads by Hosting Contests and Giveaways?
You might be wondering why you should give this approach a shot, especially when you're the one in need of some cash. But trust us, sometimes a little giving can lead to a lot of gaining. Here's the scoop: on the Threads app, you can host contests and giveaways to attract a ton of followers to your fan base. And not just that, but you might even catch the attention of brands who may be interested in sponsoring your contests. This way, you can get rewarded for your creativity and hard work.
Fun and Creative Ways to Make Money on Threads
Does attracting the attention of brands and businesses not work for you? You may want to know if you can make money on Threads in other ways. Well, fear not! There are plenty of simple ideas that anyone can follow to get the ball rolling. The key is to unleash your creativity and develop something new and exciting. Here are some more fun ways to make money on Threads:
Make a character critic and introducer of movies and series.
Make a fictional character facing the future.
Make the character of analyzing new technologies.
Make a community of remote workers.
Make a community of dog and cat enthusiasts.
Make a community of tool enthusiasts.
Make a Community for Car Lovers.
Save people who have trouble sleeping.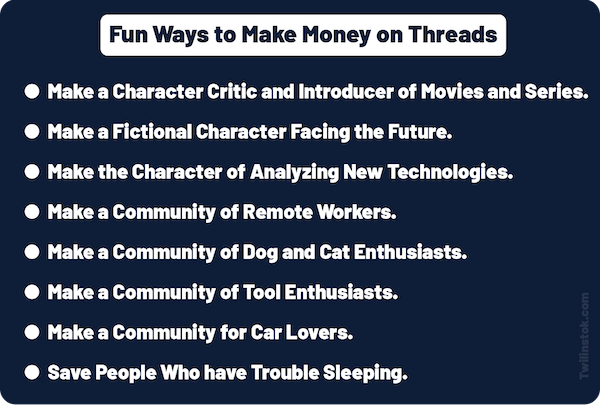 Now let's check each of these fun ways to make money on Threads
Make a Character Critic and Introducer of Movies and Series.
Do you know how lonely and bored people spend hours on social media trying to find a movie to pass the time watching? Very much! Take advantage of this opportunity. Talk honestly and sincerely about new movies and daily series. The experience of being on social media has consistently proven that creating characters and communities always works.
Make a Fictional Character Facing the Future.
In a world where artificial intelligence is expanding, you can create a character who shares his ideas about the future world. Your Threads page can be used to brainstorm what the next generation needs or doesn't need.
Make the Character of Analyzing New Technologies.
If you specialize in technology, share complex technology topics in simple and understandable language for the public. This work category helps people spend more wisely and calculatedly when buying mobile phones, laptops, and other electronic things.
Make a Community of Remote Workers.
There are a lot of remote workers in the new age, and they constantly face problems such as unscheduledness. Build a community where people can talk about how they organize their work lives.
Make a Community of Dog and Cat Enthusiasts.
Many people take care of dogs and cats but need to gain experience keeping pets. Create a community where people can share their experiences keeping dogs and cats and learn new things.
Make a Community of Tool Enthusiasts.
Mechanics and people of technology know how essential mechanical tools are for the correct and valuable use. They love checking out new gadgets.
Make a Community for Car Lovers.
Car lovers are everywhere. Making a community for them could be one of the fun ways to make money on Threads. After a while, the car companies come to you to advertise tires, multimedia systems, and other car options.
Save People Who have Trouble Sleeping.
Please do not share medical information if you are not a specialist doctor. Still, you can research and share information about medical pillows, comfortable mattresses, and anything that helps people sleep better and improve the health of society. But how to make money off Threads this way? Be patient and wait for advertisement requests from medical equipment sellers.
Essential Tips About Earning Income on Threads
Here are some essential tips about these creative ways to make money on Threads:
Apply these ideas honestly and sincerely.
Don't jump from one branch to another; maintain your community specialization.
Don't publish unscientific and false information so as to maintain the credibility of your Threads account with the audience.
Wait for your audience to find you on their own
Don't look for fake followers and accounts; let an actual community form.
Be active continuously and regularly. Long absences on social media will make you quickly forget from the audience's minds.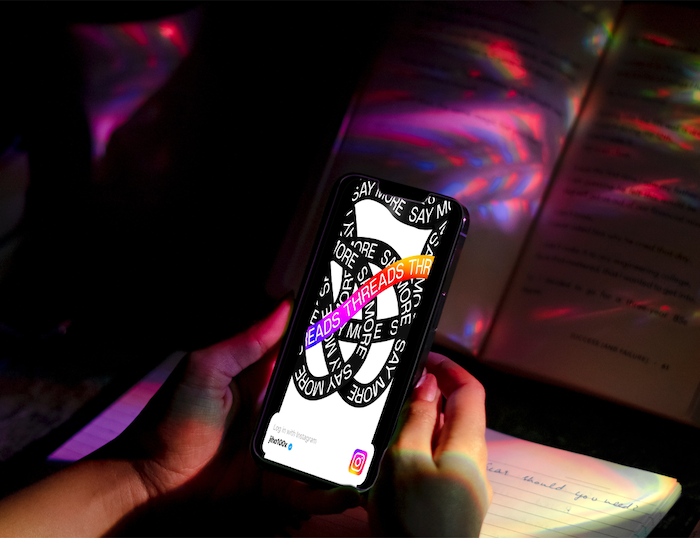 Following these principles, you can be a valid user in Threads and earn money later. People who share exciting content about something they are interested in (for example, tools and gadgets) will benefit when they start an online store and announce it in their Threads account. Or the owner of a large community of dog and cat enthusiasts receives advertising from pet food companies. Therefore, some of these ideas may not lead to income generation, but it will be an excellent way to earn money.
Suggested Articles to Read More:
FAQs
Does Threads Pay Money?
The Threads app doesn't pay its users for creating content or having followers. However, it does provide other ways for users to make money, such as sponsored posts, ads, affiliate marketing, and selling products or services.
How much money can earn on Threads?
Threads is an amazing platform for influencers to share their content and earn money. With just 1,000 followers, you can start charging $20 per day for each sponsored post. But if you have 10,000 followers, the minimum charge goes up to $200 per sponsor post a day!
Even better, if you have 100,000 followers, you can charge anywhere between $750 and $2,000 per sponsor post. And with a whopping 1 million followers, you could earn an incredible $5,000 for just one sponsored post. Sounds amazing, right?
The Bottom Line
We discussed +20 Ways to Make Money on the Threads App. Hope you are feeling inspired and excited about all the amazing opportunities that Threads has to offer. But just remember, success doesn't come overnight. It takes dedication, creativity, and perseverance.
For more information about Instagram and the features of this social network, we suggest that you click on Free Instagram Tutorial [+]. Also, if you have any questions about Instagram, you can ask them in our Instagram support center [+] in the form of a topic and wait for the answer of our experts.
Please share your comments and give us 5 stars. We can use your valuable suggestions and criticisms.