Threads from Instagram: Features + Tips to use
Instagram Threads: Comprehensive Guide to Use
After Meta unveiled Threads, there was a flurry of news about the competition between the emerging conversational social networks. Following the news about prominent businessmen and big tech giants is exciting and attractive, but in the era of Decentralized Applications (dApps) and platforms based on freedom of expression and no censorship, it is better news and sidelines not to be the main focus of the conversation. Let the managers of social media interact with each other, and we, as the users, check through which application we can have more freedom and which one will be more useful for us. Therefore, in the Twilinstok online magazine articles series, we examined every new platform, like Threads from Instagram and Truth social, and the old platform that has taken a new form, like Twitter.
What is Instagram Threads?
Threads from Instagram allows you to create and respond to threads that may contain text, links, images, or videos. Let's discover together how to establish a Threads profile, monitor other profiles, and regulate your preferences.
Instagram's Threads app allows you to create and share threads, respond to others, and follow profiles that stimulate your interest. Threads and replies can comprise brief text, links, photos, videos, or a mix of these elements. Those who follow you can view your content on their feed and profile, depending on your privacy settings. You can engage in discussions by replying to posts, and your content can be liked, shared, quoted, or reposted. It's possible for anyone with an Instagram account to create a Threads profile.
What Does a Threads Mean on Instagram?
Threads is a text-based platform that Meta Company recently unveiled. To access this platform:
Just tap on the three parallel lines at the top of the Instagram app.
Select the threads option.
Select the get threads option to be directed to the app store of your phone and download the Threads from Instagram.
See how easy is that: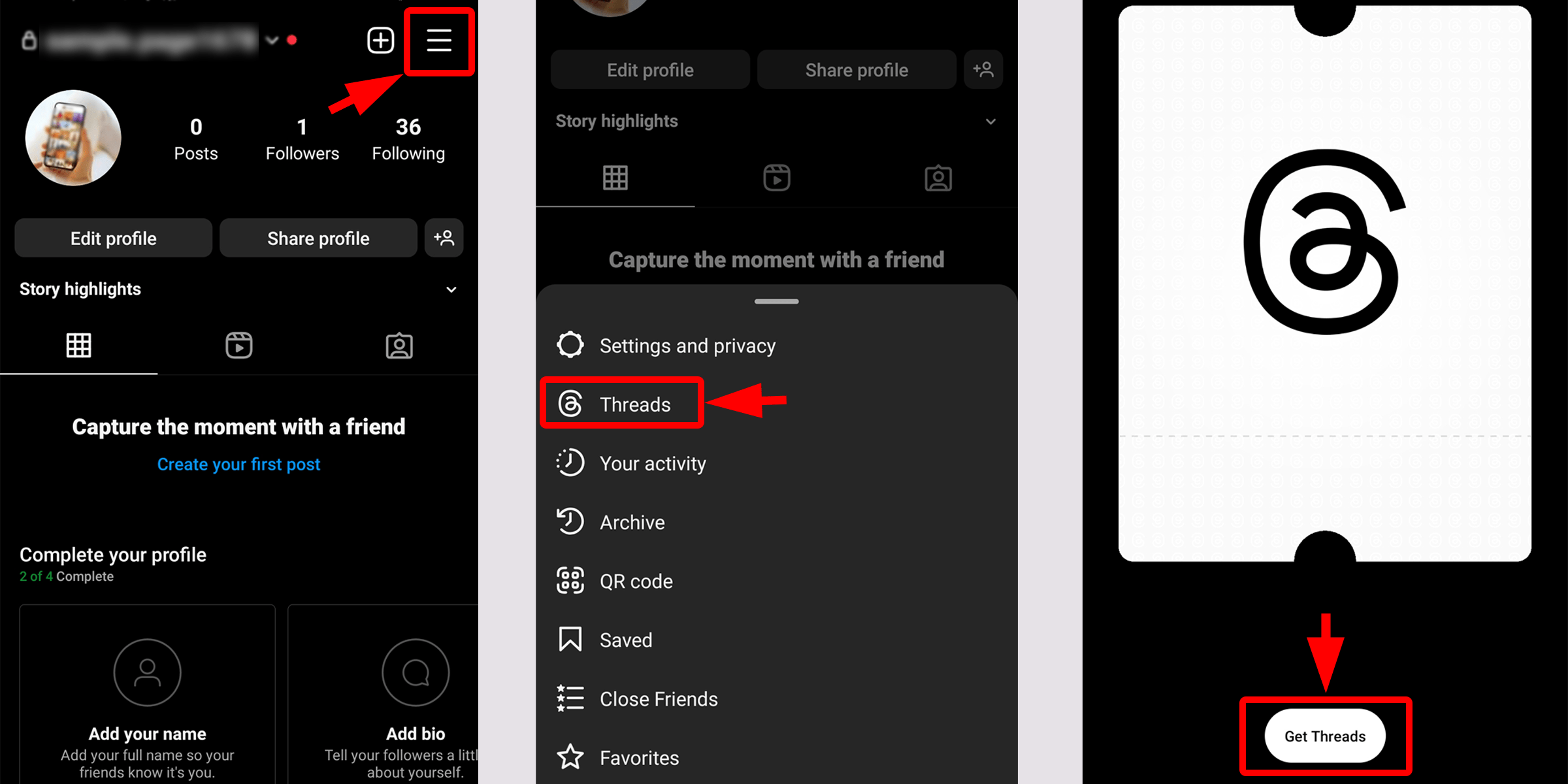 How to Respond to a Thread?
If you want to contribute to a discussion, you can reply to others. Your response will be visible in the thread and on your profile, where it can be further responded to. However, note that you may not be able to view all the responses directed toward you, especially if the person has a private profile and you do not follow them.
Your profile's privacy settings determine the visibility of your posts. Additionally, you can engage with a thread by liking, sharing, or reposting it.
How Many Characters Can a Thread Have?
You'll have up to 500 characters to express yourself on Threads, and you can even include links, photos, and videos that are up to 5 minutes long.
What Does Threads Badge Instagram Mean?
Threads badge Instagram, meaning who has joined this platform. When you join Threads on Instagram, you may notice a temporary feature called the Thread Badge on your profile. This badge displays a number indicating your position in the join order. For instance, if your badge shows 95781657, it means you were the 95781657th user to join this app. This feature might be temporary, and the Meta group may have another plan for this app in later versions.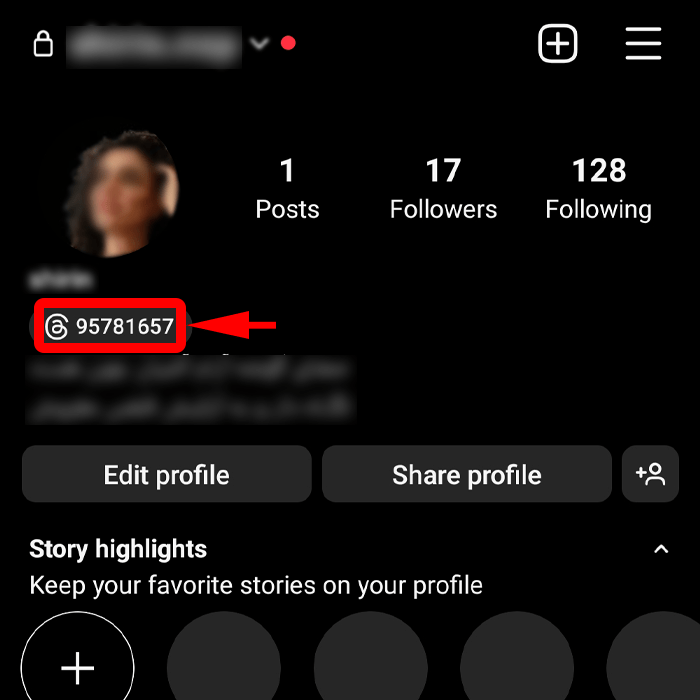 Threads From Instagram Download
To set up a profile on Threads, you must log in using your Instagram account. If you do not have an Instagram account, quickly create one, then run Threads from Instagram. Each of your Instagram accounts can be associated with a single profile on Threads. The Instagram Threads app is now available to everyone in various forms, including downloads for Android, IOS, and APK from the Google Play and Apple stores.
Threads Instagram Delete
Many users registered for Threads from Instagram but soon discovered that deleting their Threads account is not possible separately, meaning they could only deactivate it. Deleting a Threads username is equivalent to deleting the entire Instagram account and losing all its content.
Instagram manager Adam Mossari has addressed an issue and announced that Meta is working towards a solution. To temporarily resolve the problem, Mossari suggests that users deactivate their Threads account. By doing so, the user's profile and content will be hidden from comments, and a private option will be available. Threads permit users to post text-based messages, videos, GIFs, and repost Instagram posts, but it is still lacking in features. Mossari assured that stronger search capabilities, viewing hashtags, new tabs, and editing tools for videos and photos are to be added soon.
At present, deleting a Threads account is only possible by deleting the associated Instagram account. However, it is possible that this could change in the future.
What About Threads From Instagram?
Modifying your profile picture, bio, or link on Threads will not impact your corresponding information on Instagram.
The profiles that you follow or that follow you on Threads will not affect your followers or those you follow on Instagram.
Your Threads profile can be edited anytime, but for changes to your username or personal data, you should edit your profile on Instagram.
If you have a verified Instagram account, you can only alter your profile picture on Instagram, and your verification badge will be visible alongside your Threads profile details.
Instagram Threads Alternative
Threads from Instagram has a similar activity to Truth Social, Twitter, and Bluesky. These platforms can be an alternative to each other. This issue is completely related to the level of acceptance by users. More interestingly, Instagram managed to attract one hundred million users in two and a half years. In contrast, Threads attracted over one hundred million users in less than a week.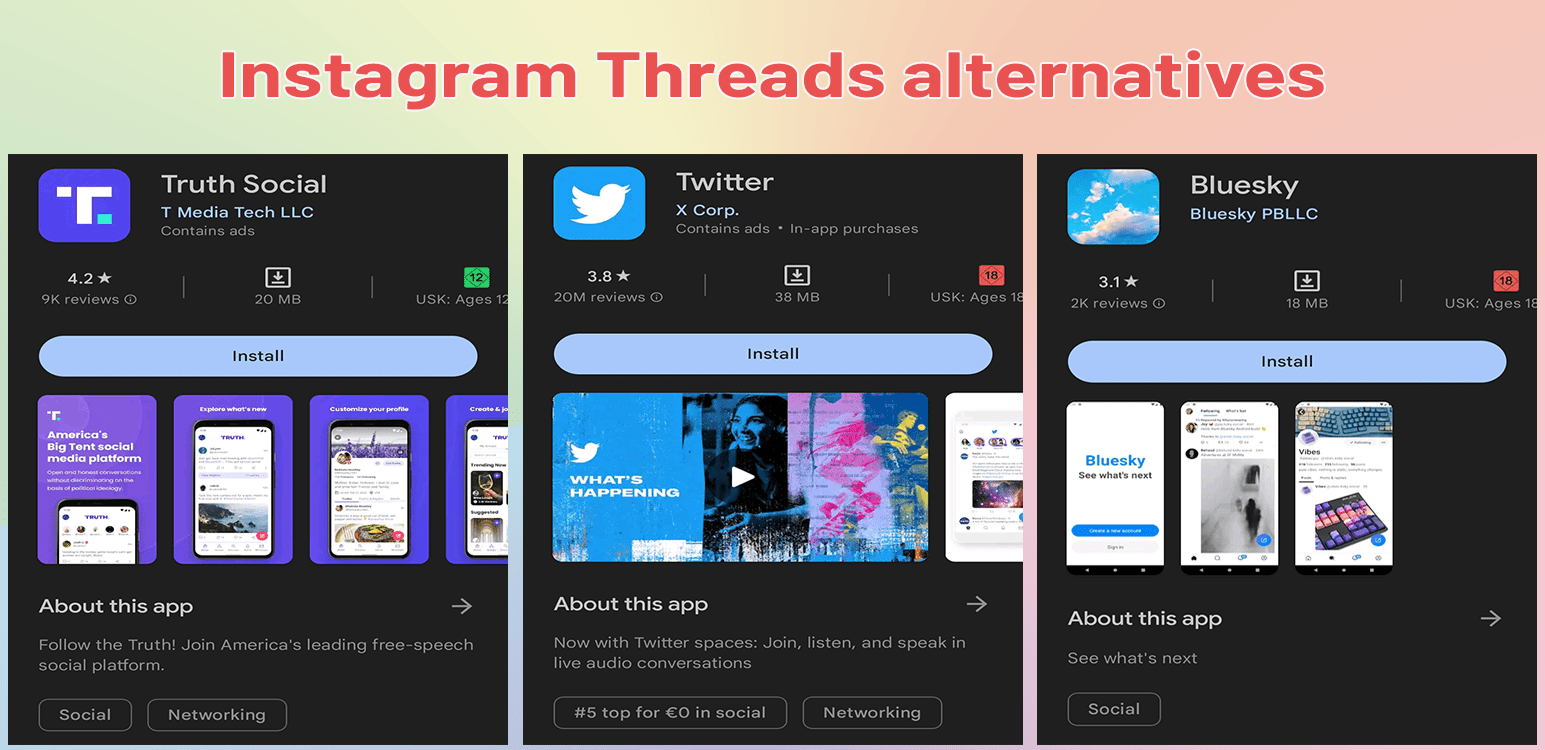 The Bottom Line
In general, man is a migratory creature. If man did not have the characteristic of being an immigrant, his generation would be extinct. Our ancestors migrated from one part of the planet to another to find a better climate, abundant water, and compatible nature. In the Internet world, we move from one application to another to find a space more consistent with our mood. Whenever we like an application, we stay there. Our online life will end if we remain on the same platform and do not experience new platforms.
Think back to what media you were on in the last decade that is now defunct. Are you considering switching from text-based platforms to newer ones, or do you feel satisfied with your current platform and don't want to try out any new apps?
For more information about Instagram and the features of this social network, we suggest that you click on Free Instagram Tutorial [+]. Also, if you have any questions about Instagram, you can ask them in our Instagram support center [+] in the form of a topic and wait for the answer of our experts.
Please share your comments and give us 5 stars. We can use your valuable suggestions and criticisms.