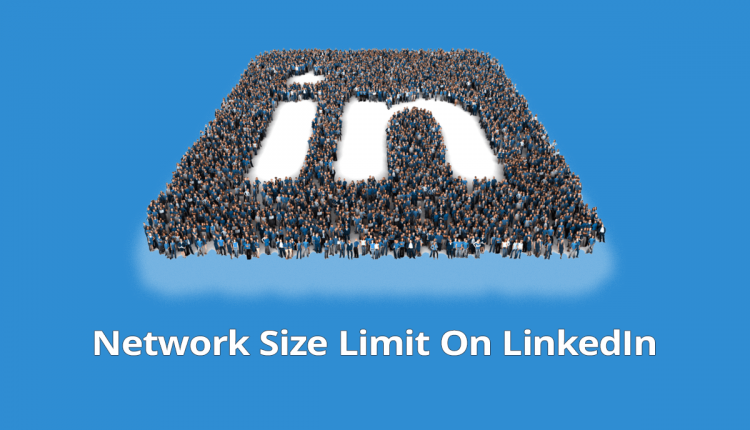 network size limit on LinkedIn – maximum connections you can get
What is the maximum connection you can get on LinkedIn? How to bypass from it?
Today, one of the most famous international online social networks that is active in the field of establishing communication between employers and employees is LinkedIn and the number of users of this social network is increasing every day, so that these days there are few people who have not heard the name of LinkedIn.
In an article titled "LinkedIn limits", we have already introduced the types of limitations for activities on this social network, but another one of these limitations is the network size limit on LinkedIn, which in this article, we are going to discuss. Let's focus on this limitation. In fact, in this article from Twilinstok, we describe the details of this limitation and answer questions such as:
What does network mean on LinkedIn?
How to bypass the LinkedIn connection limit?
What is the network size limit on LinkedIn?
What is the maximum number of connections I can have on LinkedIn?
So, to understand the limitations of networking on LinkedIn and find the answers to the above questions, stay with us until the end of this article.
What does LinkedIn networking mean?
The set of people you communicate with on LinkedIn is called your work network. In fact, every user on LinkedIn can create a work network for himself. You can also network by sending a connection request to your employers and colleagues on LinkedIn. If we want to explain this matter to you in a simpler language, it is better to give an example. If you are familiar with the Instagram social network, you must know that you can follow many people and let others follow you. Your set of followers and followings on Instagram is like the work network on LinkedIn. But you should keep in mind that the concept of following and connection on LinkedIn is different. For more information about this, we refer you to the article "Connection levels on LinkedIn + Difference between connection and following".
One of the most important points about networking on LinkedIn is the limitations that this platform has set to create a network for each user. That means you cannot have as many connections as you want on LinkedIn, like you can have on Instagram, and increase the size of your business network to infinity! In the following, we will discuss this concept more.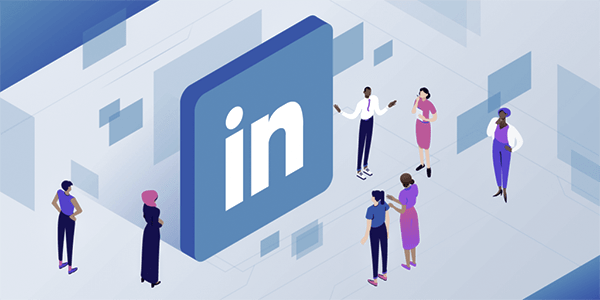 What is the network size limit on LinkedIn?
The success of LinkedIn users depends on the number of effective connections they can make with other members of this social network. This communication can take place between different people who are active in a common field, to exchange information. Another category of communication on this social network is communication between job seekers and job positions with employers and owners of businesses and companies. Therefore, most LinkedIn users are trying to increase the number of their connections every day.
Connections between people on LinkedIn are divided into three categories:
First-degree connections,
Second-degree connections
Third-degree connections and above.
In this regard, it should be noted that LinkedIn has set a limit for the number of people with whom each user can have first-degree communication, which this limitation is called the network size limit. It should be noted that this number is equal to 30,000 connections.
Golden tips to bypass the limitations of networking on LinkedIn
Although 30,000 seems like a big number, if you continuously make connections on LinkedIn, the possibility that the number of your first-degree connections on LinkedIn reaches the number of the network size limit is not low! Thus, you might probably ask us: How do you solve the "You have exceeded the number of connections" problem? Therefore, in order to better face this problem of limitation on the maximum number of connections that can be made on LinkedIn and overcome the network size limit on LinkedIn, we recommend that you pay attention to the following tips and apply them when networking on this social network, so that you can create a wide network of people and companies that will have the most positive impact on your career and professional future. The tips are:
Try to establish a relationship with people whom you know personally and trust in terms of expertise and profession.
Follow people whose posts which they share on their personal LinkedIn account, have scientific and professional value and inform you of news and new developments in your field of work.
You can also change your user account mode to creator mode so that the action section of your profile is changed to follow and allows you to grow and develop your network without adding new connections. The reason for this is that although there is a network size limit for the number of users you can connect with on LinkedIn, there is no limit to the number of people who can follow you on this social network.
Also, note that when the number of your first-degree connections reaches the network size limit on LinkedIn, the default option of your profile will be changed to follow. In this case, you will no longer be able to send a new connection request unless you delete some of your previous connections to create new capacity to expand your network.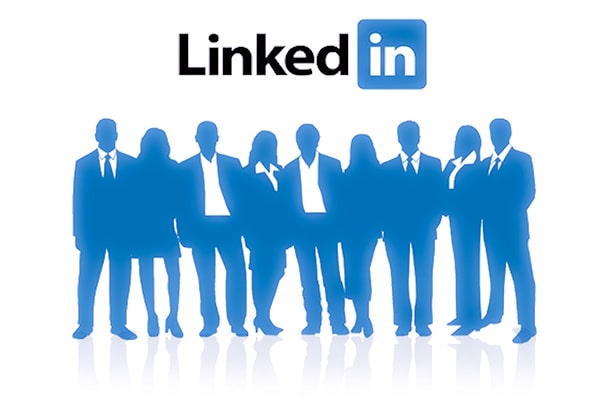 Suggested articles to read more!
In the end…
In this article, we examined one of the most important social networks, LinkedIn, for job hunting and professional communication between people. The main goal of this article is to introduce and describe in detail one of the important limitations of LinkedIn, namely the network size limit. In this regard, we tried to introduce some basic tips to optimize your communication on this social network so that you can have the maximum number of effective connections on LinkedIn.
We hope that with the help of this article, we have provided you with useful information about ways to overcome the network size limit on LinkedIn. If this article has been able to provide you with relative satisfaction, in order to support you and increase the efficiency of the Twilinstok team's content publishing collection to produce more articles, you can be our companion and helper by republishing this article on social networks among your friends.
For more information about LinkedIn and the features of this social network, we suggest that you click on Free LinkedIn Tutorial [+]. Also, if you have any questions about LinkedIn, you can ask them in our LinkedIn help center [+] in the form of a topic and wait for the answer of our experts.
If you have any other questions, you can ask in the comments section below. You can also give us a five-star if you wish.