How to network on LinkedIn? – 6 Golden tips for beginners
6 Golden tips for expanding your network on LinkedIn
If you're new to LinkedIn, then you probably know how powerful this social network is for enhancing your skills, increasing your income, and expanding your network as a job seeker, student, or business executive. But the question is How to network on LinkedIn? on the other hand how can I expand my network on LinkedIn?
In this article from Twilinstok, we have answered these questions. So stay with us until the end.
What you'll read (Table of content):
hide
How to network on LinkedIn and expand it?
In order to have a successful activity on LinkedIn, you must follow some simple but effective tips. These important points are:
Creating right connections and maintaining them
Entering correct information
Participating in related groups and associations
Finding valid and reliable information
Not trusting other users quickly and without having enough valid information
Following up continuously
In the following, we explain each of the above tips.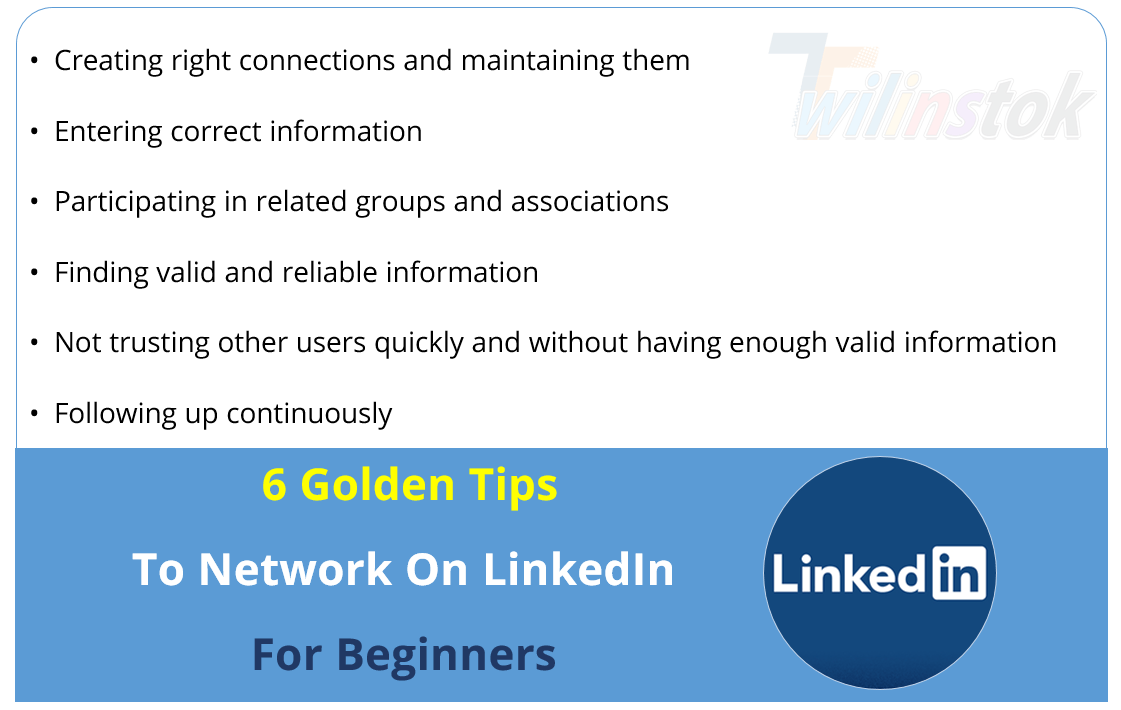 Creating right connections and maintaining them
As with any social and online platform, to be successful on LinkedIn you need to build strong relationships and then be diligent about maintaining them. For this, you need to like and comment on the posts and content that your connections share on their pages, interact with them continuously, and also respond carefully and respectfully to the comments they leave for you. In this regard, you can also use people who have strong connections with other companies to introduce you to them and pave the way for your career advancement.
Entering correct information
Include your actual skills, credentials, work history, and experience on LinkedIn. Because if you lie about yourself and your resume, in the end, you may be caught red handed later and it will be difficult for you to compensate for it. Remember that a strong and accurate but real diary is your best and most important tool for LinkedIn activity.
Your continuous activity in various groups on LinkedIn that are related to your field of work will help you to be known and will allow useful information and experiences to be exchanged between you and other professionals. It should be said that this information and communication is very important and helpful for your success.
Finding valid and reliable information
Before you believe someone or send your private information and resume to a company on LinkedIn, you must be sure of the accuracy, validity and reliability of the information they have published. Because, as we said, on LinkedIn, like all social and non-social networks, there are profit-seeking and fraudulent people and companies who are waiting for a moment of negligence and mistake on the part of users to deceive them.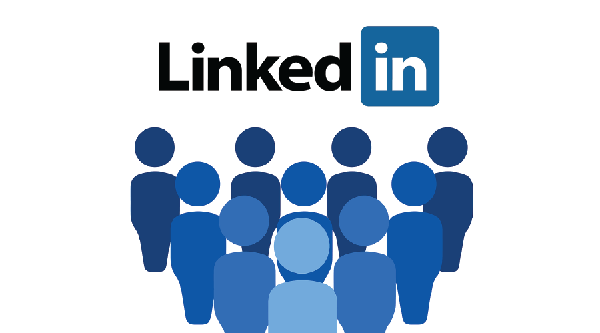 Not trusting other users quickly and without having enough valid information
Before believing what other users tell you and trusting them, check the connections they have, see what trusted people they are in contact with and how true the things they have stated in their profile are.
Following up continuously
We strongly recommend that you be active on LinkedIn every day, share posts, check the job positions of reputable and trusted companies. If you send a resume, be sure to follow up to get results. Also, if you made a connection that was beneficial to you, be diligent in maintaining and improving it.
Final word
We hope you have found what you need to know about How to network on LinkedIn? in this article. For more information about LinkedIn and the features of this social network, we suggest that you click on Free LinkedIn Tutorial [+]. Also, if you have any questions about LinkedIn, you can ask them in our LinkedIn help center [+] in the form of a topic and wait for the answer of our experts.
If you like this article, please rate it 5 stars and share it with your friends on social media.