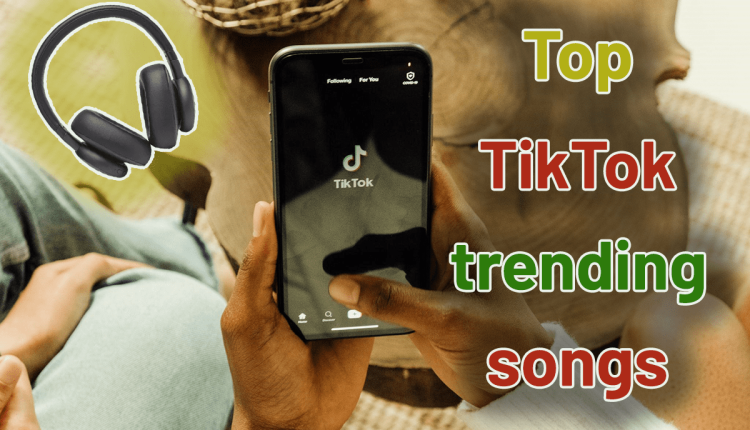 Top 10 TikTok trending songs
Top 10 trending songs on TikTok
Hey there, TikTok and music fans! Have you ever been reading through your TikTok stream and found yourself mindlessly tapping your foot, swinging your hips, or imitating dancing moves? If you said "yes," then you're in for a treat named TikTok trending songs!
Music is king in the enormous TikTok universe. It's no secret that the well-known social media site has developed into a hotbed for viral sensations and chart-topping hits. TikTok has the extraordinary potential to transform a normal song into an overnight success thanks to its infectious beats and appealing dance moves.
However, what exactly qualifies a song as one of the TikTok trending songs? Why do some songs have the ability to captivate the public's attention while other songs vanish into obscurity online? Be at ease! In this article of Twilinstok, We'll reveal the tricks of the viral trade, elucidating why some songs become successes right away and how they manage to electrify the TikTok community.
Prepare to discover the songs that have dominated TikTok in the current year. These songs have not only dominated the app but also made it into the public, leaving a lasting impression on pop culture thanks to their captivating melodies and throbbing rhythms.
What makes a song one of the TikTok trending songs?
Songs have the remarkable capacity to hold our attention, excite our imaginations, and spread like wildfire in the huge TikTok environment where creativity has no limitations. But what precisely constitutes a popular TikTok song? Let's explore the core factors influencing TikTok trending songs.
A trendy TikTok song is, at its heart, one that has become widely popular and viral among the TikTok community. It's music that sets off a creative chain reaction, motivating people to produce and distribute original content that incorporates the song. These songs are used as soundtracks for viral dances, comedic sketches, lip-sync competitions, and a wide range of other entertaining content on TikTok.
A song's TikTok fame is also sparked by memes and viral situations. A song can quickly travel across the internet and inspire a deluge of user-generated material when it is connected to a meme, an amusing or bizarre event, or a trendy idea. The song's status is raised and it is thrust to the top of the TikTok trends as a result of these viral moments becoming entwined with it.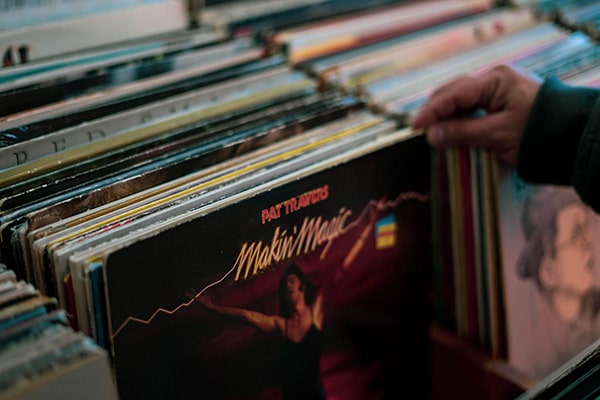 Top 10 TikTok trend songs
Without further ado, let's reveal the top 10 trending songs on TikTok that have swept this year's TikTok community. These are the songs that have ruled the app, inspired dancing contests, and served as the background music for numerous viral videos.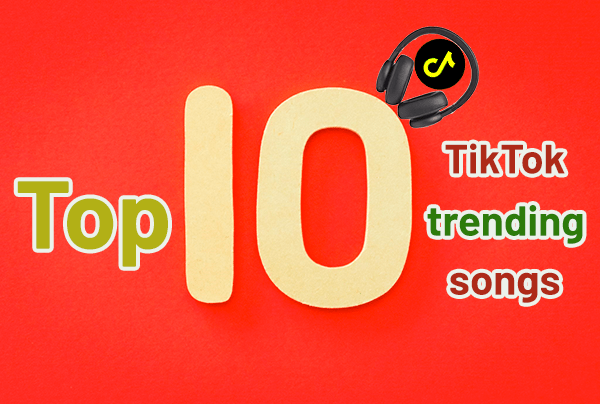 As we present the top 10 TikTok hot songs of the year, get ready to groove and sing along:
"Escapism" by Raye
"Ceilings" by Lizzy McAlpine
"Die for You" by The Weeknd feat. Ariana Grande
"Boy's a Liar Pt. 2" by PinkPantheress feat. Ice Spice
"Mother" by Meghan Trainor
"Love Sosa" by Chief Keef
"Kiss Tomorrow Goodbye" by Luke Bryan
"New Freezer" by Rich The Kid feat. Kendrick Lamar
"Theme From New York, New York" by Frank Sinatra
"Cupid (Twin Ver.)" by 24kGoldn
Now let's take a look at each song's lyrics and Spotify link!
"Escapism" by Raye (Genre: Pop)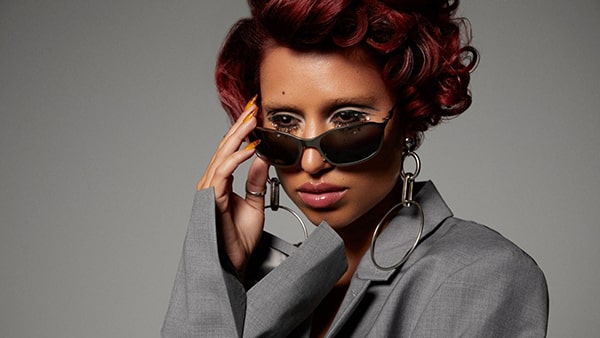 An upbeat pop song with a catchy tune, "Escapism" invites listeners to let loose and forget their problems. The song's uplifting lyrics and Raye's strong voice instill a feeling of emancipation among TikTok users, encouraging them to express themselves freely.
Users of TikTok who were looking for a release from the rigors of daily life connected with the song's catchy chorus and the relatable idea of escape. Users were inspired to produce upbeat dance routines and inspirational content by its upbeat energy and danceable rhythm, which made it an instant smash. The song "Escapism" is the ideal anthem for TikTok trends that honor self-expression and carefree living since its lyrics exhort listeners to let go and discover joy in the present.
"Ceilings" by Lizzy McAlpine (Genre: Indie Pop)
The emotional indie pop song "Ceilings" is highlighted by Lizzy McAlpine's ethereal vocals and lucid instrumentals. The song's thoughtful melody and deep lyrics foster reflection and emotional connection.
Users of the TikTok app who value music that stirs up strong feelings and introspection found "Ceilings" to be appealing. Users were able to express their vulnerability and share personal tales thanks to the music's comforting melodies and accessible lyrics, which served as the backdrop for reflective and nostalgic content. "Ceilings" became one of the TikTok trending songs on the platform due to the emotive videos that its private nature prompted.
"Die for You" by The Weeknd feat. Ariana Grande (Genre: R&B/Pop)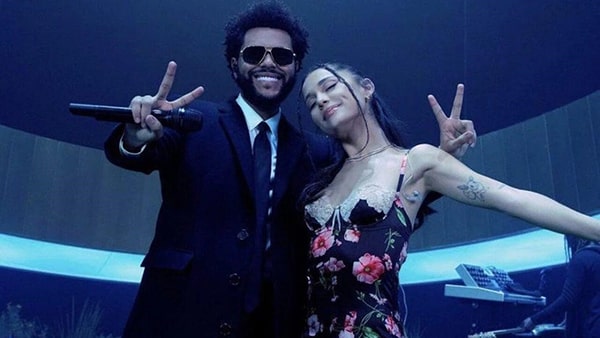 The Weeknd and Ariana Grande's beautiful vocals come together in "Die for You" to create a captivating duet. Rich harmonies, eerie melodies, and sentimental lyrics that probe the heights of love and loyalty are all present in the song.
Both The Weeknd and Ariana Grande are well-liked performers with sizable fan bases and their collaboration generated excitement. Users of TikTok were moved by the emotional depth of "Die for You" and the chemistry between the two performers. Users seized the chance to record romantic duets as a way to demonstrate their strong friendships and enduring connections, which propelled the song to one of the TikTok trending songs.
"Boy's a Liar Pt. 2" by PinkPantheress feat. Ice Spice (Genre: Pop)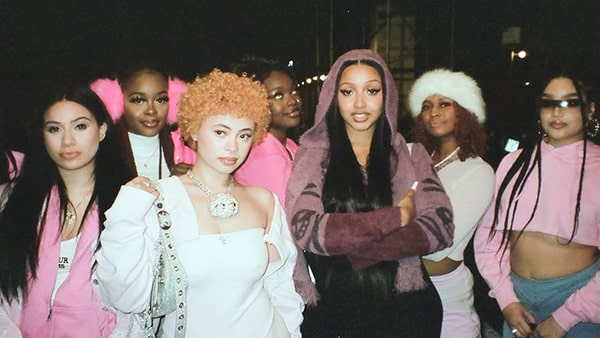 An energetic pop song called "Boy's a Liar Pt. 2" features the distinctive vocal abilities of PinkPantheress and the snarky rap sections of Ice Spice. The song's clever lyrics and appealing melodies combine to make a sassy and inspiring anthem.
Users of TikTok were drawn to the song's lighthearted lyrics and PinkPantheress and Ice Spice's innovative pairing. Users were motivated to post bold and forceful content, calling out dishonesty and embracing self-assurance by the track's confidence-boosting message and catchy lyrics. Its trendiness was boosted by the alluring blend of pop and rap elements, which drew consumers with a variety of musical tastes.
"Mother" by Meghan Trainor (Genre: Pop)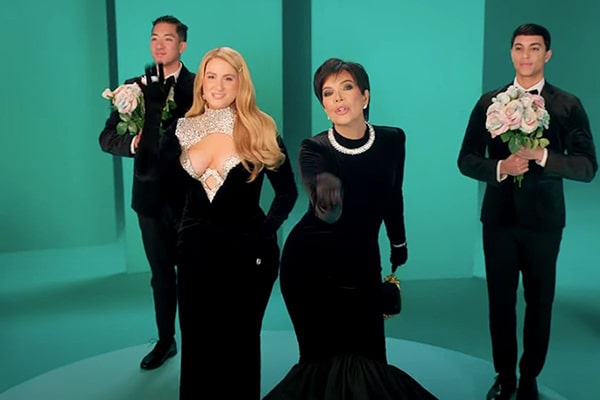 Meghan Trainor's touching pop ballad "Mother" honors the unique connection that exists between a child and their mother. Trainor's soulful vocals, tender melodies, and romantic lyrics are all present in the song.
Users of TikTok who wished to convey their love and gratitude for their mothers used the word "Mother" to great effect. The emotive quality of the song and its genuine message gave fans a platform to post personal tribute films, express their gratitude, and honor the vital role that moms play in people's lives. It quickly became one of the TikTok trending songs due to its emotional resonance and relatability.
"Love Sosa" by Chief Keef (Genre: Hip-Hop)
Chief Keef's "Love Sosa" is a frantic hip-hop track. It has a raw and aggressive feel because of its pulsing beat, strong lyrics, and Keef's distinctive delivery style.
On TikTok, "Love Sosa" made a comeback, enthralling users with its intense energy and legendary reputation. The song's distinctive hooks and words served as the soundtrack for upbeat dance competitions, rap covers, and funny reenactments. It's revival and Chief Keef's devoted fan base helped it become a trending topic on the platform.
"Kiss Tomorrow Goodbye" by Luke Bryan (Genre: Country)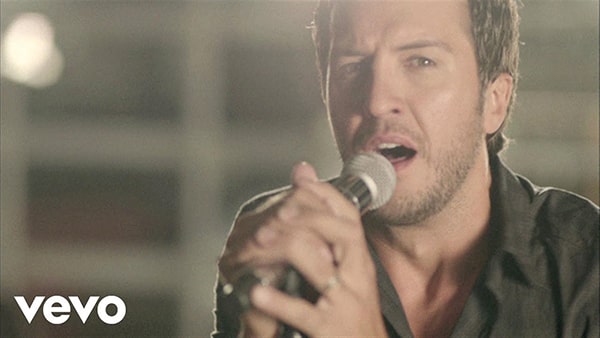 Luke Bryan's bouncy country tune "Kiss Tomorrow Goodbye" The song celebrates living in the now and embracing carefree times, and it has upbeat instrumentals, Bryan's distinctive vocals, and catchy lyrics.
"Kiss Tomorrow Goodbye" perfectly encapsulated the carefree and spontaneous vibe that TikTok users were looking for. Its memorable chorus and contagious melodies were used as the music for videos depicting exciting experiences, enjoying road trips, and carefree living. Bryan's fame in the country music industry and the upbeat style of the song made it one of the TikTok trending songs.
"New Freezer" by Rich The Kid feat. Kendrick Lamar (Genre: Hip-Hop/Rap)
Rich The Kid and Kendrick Lamar worked together on the energetic hip-hop/rap song "New Freezer". It has a driving tempo, appealing choruses, and strong lyrics that highlight the performers' lyrical skills.
Due to its upbeat tone and the popularity of Rich The Kid and Kendrick Lamar, "New Freezer" went viral on TikTok. The song's catchy beat and resonant lyrics inspired a flurry of dance competitions and inventive versions. It became a popular song on TikTok as users relished the chance to show off their rap skills, dance prowess, and fashionable selections.
"Theme From New York, New York" by Frank Sinatra
Frank Sinatra's "Theme From New York, New York" is a timeless classic. It has orchestral arrangements, Sinatra's sultry voice, and lyrics that capture the essence of New York City.
A fresh surge of admiration for "Theme From New York, New York" emerged as one of the TikTok trending songs. Users were intrigued by the song's relationship with the energetic city, its iconic status, and Sinatra's great voice. TikTokers welcomed the song's grandeur, making it a trendy option for New York-themed videos by demonstrating their love for the Big Apple and commemorating key occasions in their life.
"Cupid (Twin Ver.)" by 24kGoldn (Genre: Pop/R&B)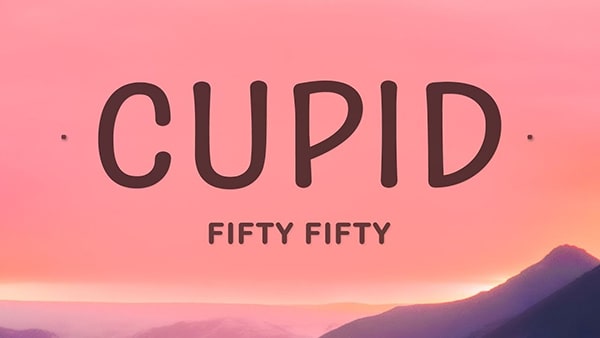 24kGoldn's "Cupid (Twin Ver.)" is a catchy pop/R&B song. It has energetic instrumentals, catchy hooks, and 24kGoldn's sultry vocals, which together create a positive and contagious feeling.
Due to the addictive quality of "Cupid (Twin Ver.)" and the rising popularity of 24kGoldn, the video swiftly achieved popularity on TikTok. The song became a go-to option for lip-syncs, dance competitions, and displaying joyful moments because of its catchy melody and relatable lyrics. Its upbeat and lively ambiance contributed to its platform coolness.
TikTok trending songs Spotify
What better way to thoroughly immerse ourselves in the music as we explore the world of TikTok's top trending songs for the current year than by really experiencing it? We've found a unique Spotify playlist with all the TikTok trending songs. This playlist has it all, from the contagious beats of "Escapism" to the moving melodies of "Ceilings" to the exciting collaborations of "Die for You" and "Boy's a Liar Pt. 2."
To access the playlist and take a musical tour of the year's hottest TikTok sensations, click the link below. Discover the intriguing lyrics, enticing hooks, and cross-genre sounds that have swept the TikTok community. This playlist has something for everyone, whether you want to embrace your feelings, dance your heart out, or just groove to the beat. Oh! And if you are looking for a TikTok trend music download, you can count on this playlist.
So, put on your headphones, crank up the volume, and allow the music to carry you away into the vivacious world of TikTok's most popular tunes. Prepare to sing along, bust a move, and join the millions of users who have adopted these songs as the background music for their TikTok adventures.
Do not forget that music has the ability to unite people, which is another aspect of TikTok's charm. So let's rejoice in the creativity, fashion, and contagious spirit that these songs have brought to the TikTok community.
Don't forget that you can go for TikTok trending songs mp3 download by searching their name with MP3 extension in Google.
TikTok trend music; last words
In conclusion, TikTok has demonstrated its power to shape the music industry once more. The most popular songs have captured our attention and inspired our imagination. These songs have evolved into the soundtrack of our TikTok trips thanks to their infectious beats and moving lyrics.
TikTok fans have embraced these songs and made them into a cultural phenomenon by participating in dancing competitions, lip-syncing, and making innovative films. They have demonstrated how music can unite people and spark our imaginations.
Let the melodies, rhythms, and words continue to uplift you, make you move, and speak to your soul. Enter the world of TikTok trending songs by exploring the handpicked playlist we've provided.
TikTok is a community of musicians and makers, not simply a simple app. Join in, enjoy yourself, and let TikTok's music serve as the background music to your life.
For more information about TikTok and the features of this social network, we suggest that you click on Free TikTok Tutorial [+]. Also, if you have any questions about TikTok, you can ask them in our TikTok support forum [+] in the form of a topic and wait for the answer of our experts.
Continue to create, dance, and transmit joyful energy. TikToking away!
References used to write this article: