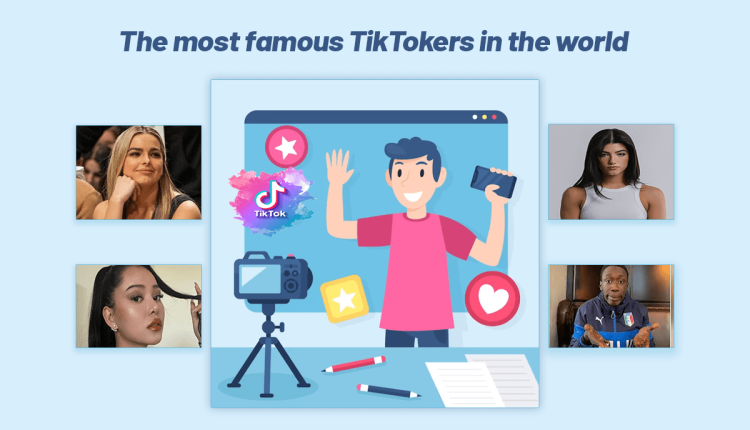 The most famous TikTokers in the world
top 20 most famous & well-known tiktokers in the whole world
Most famous TikTokers in the world! TikTok has established itself as a perfect social network for videos to go viral, reaching millions of users, and can make a superstar overnight. The platform is now available in over 150 markets worldwide in 75 different languages, and also last year was the most successful year for the application. It is worth noting, the app with so many lip-sync videos, comedy sketches, and various other content, people are easily hooked – despite the app almost getting banned in the United States back in September 2020. If you want to know everything about banning TikTok in the US, just click here.
In this essay, we will introduce the most famous TikRokers in the world. Also, the list of the top 20 most famous TikTokers in the world is provided. If you want to know the most famous TikTokers in the world, stay with us until the end of this article from Twilinstok.
What you'll read (Table of content):
hide
Introducing the top 5 TikTokers in the world
Many people have made accounts for the platform worldwide; there are some names you will instantly recognize on this list. Still, there are a few surprises, too. It is crazy to see how many followers some people have managed to accrue in short periods. In the following, the list of the top 5 most-followed TikTok accounts is introduced, and next, you can see the table that involves the top 20 most-followed TikTok accounts. Stay with us in Twilinstok online magazine to identify with the most famous tiktokers in the world.
5. Will smith
The fifth most famous tiktokers in the world is Will Smith with more than 73 million TikTok followers. Will Smith is an American actor and comedian that regularly share viral with his funny videos using some of the app's most viral effects and sounds. Also, he has jumped on the TikTok hype. While Smith has been popular on TikTok ever since he started his account, he slid up to fifth place in April 2022, possibly as a result of the attention he received after he slapped comedian Chris Rock at the 2022 Oscars ceremony, a controversial moment that dominated social media in the days following.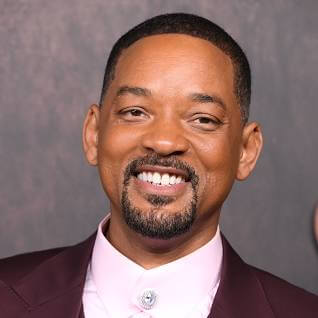 4. Addison Rae
The fourth most famous tiktokers in the world is Addison Rae, with over 88.9 million TikTok followers. This name is almost synonymous with TikTok fame. Her dance choreography videos have created this popularity. After her success in TikTok, she has built an immensely popular YouTube. She makes $8.5m a year, though those earnings aren't solely based on TikTok alone. The star appeared in an episode of Keeping Up With The Kardashians, has signed a multi-film deal with Netflix after the release of the streaming platform's 'He's All That' movie, as well as launching her own line of fragrances and Screen Break, a skin mist. She's also signed on to the upcoming movie, 'Fashionista.'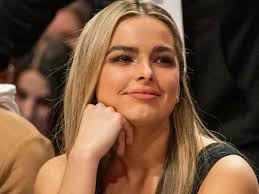 3. Bella Poarch
The third most famous tiktokers in the world is Bella Poarch, with more than 92.7 million TikTok followers. Skyrocketing to fame in under a year, Bella Poarch has amassed a huge following at lightspeed. The American-Filipino star started their TikTok account in April 2020. And also she served in the United States Navy. Now, she's well known for her TikToks. Starring in her very own music videos for 'Build a Bitch', 'Dolls', and 'Inferno', she's also featured in Sub Urban's music video for 'Cirque', Rihanna's Savage x Fenty Vol. 3 fashion show, and also signed on as a HyperX brand ambassador.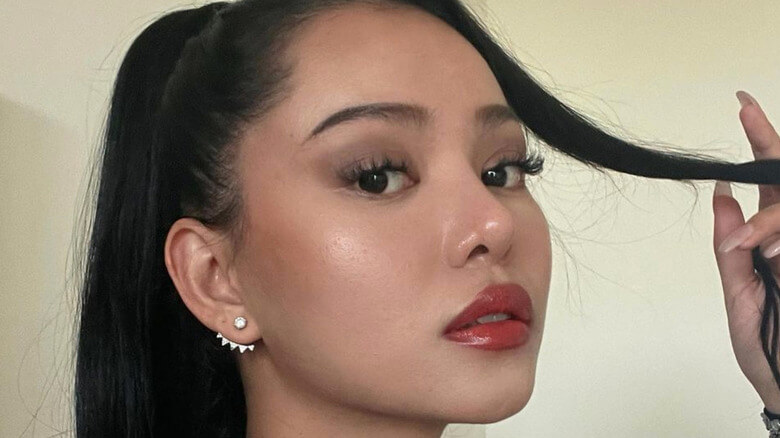 2. Charli D'Amelio
The second most famous tiktokers in the world is Charli D'Amelio, with over 150 million TikTok followers. The queen of TikTok, just 18 years old who, became the first person to reach 10 billion likes on the platform. Alongside her incredible success, she has created a YouTube account with more than 9 million subscribers, one of the most successful subscriptions on YouTube. In addition, she has collaborated with such as Noah Schnapp and Marshmello. The scene exploded with her videos of dance choreography. She even ended up being the first star on the app to appear in a Super Bowl commercial, an impressive accomplishment no matter which way you try to slice it. She has also starred in Chase Hudson's music video for 'America's Sweetheart.'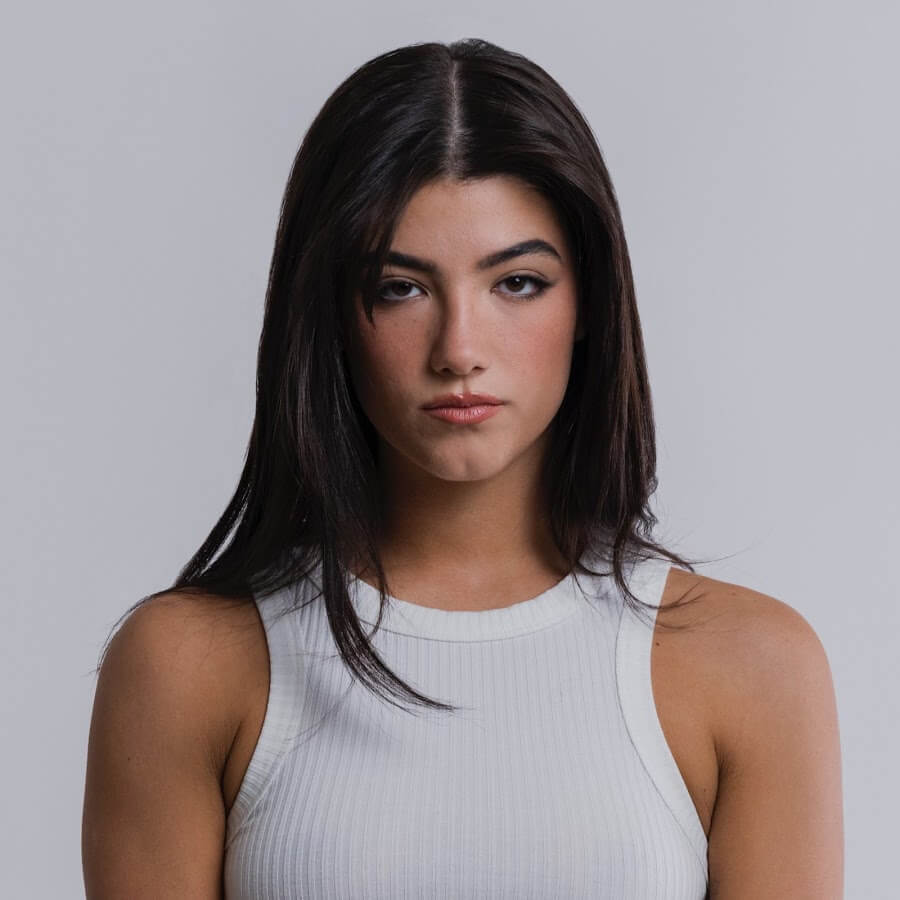 1. Khaby Lame
Khaby Lame is the undisputed king of TikTok. It means he is the first and most famous tiktokers in the world. Italian TikToker is officially TikTok's most-followed account. Khaby Lame, with creating reactions to many other videos on social networks, attracts a lot of audiences. It is evident that the star's popularity doesn't look like it will slow down, either. There's every chance he could remain the king of TikTok for years to come.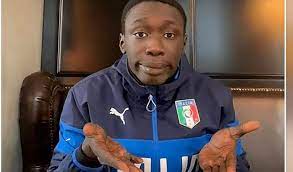 Top 20 list of the most followed TikTok accounts
If you are curious about the 20 most famous TikTokers in the world, you can read the table in the following.
Final word
In this essay, we have introduced top 20 most famous TikTokers in the world. A Twilinstok research group has gathered this article.
For more information about TikTok and the features of this social network, we suggest that you click on Free TikTok Tutorial [+]. Also, if you have any questions about TikTok, you can ask them in our TikTok support forum [+] in the form of a topic and wait for the answer of our experts.
It would be a pleasure to know your comments and if you have any questions, leave your message.
Please support us on this path by sharing this article and our other articles.
Give this article 5 stars if you find what you were looking for. Thanks for your time.
Recourses used in writing this article: