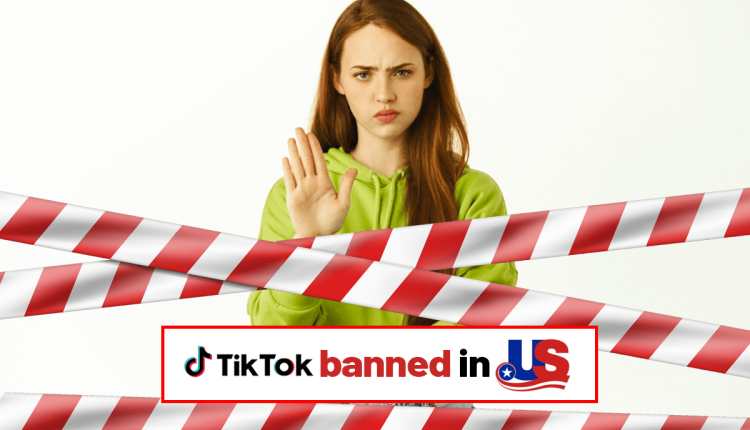 Why is TikTok banned in US?
All kinds of restrictions implemented by the U.S government for TikTok
TikTok banned in US! TikTok originated from a Chinese company called "Musical.ly". The headquarter of this company had located in Shanghai, and two offices in San Francisco and California. It is worth noting that both of this program's primary owners were from China.
TikTok is a place to create, watch and share your videos, ranging from 15 seconds to 10 minutes. The base of this app is in china, and for the first time in history, one Chinese app passed all American competitors and sat at the top.
In October 2020, TikTok surpassed 2 billion mobile downloads worldwide. Just this reason can make Americans very angry. the second reason that makes American authorities angry is that TikTok is used by more than 100 million monthly active users in the U.S. alone, and its ability to create instant viral hits has put it at the forefront of internet culture.
Another motivation that had a significant impact on Americans was that teenagers were the target group. Learning the Chinese culture by users across the United States of America can increase the power of the Chinese Communist party. In addition, they have access to users' private data to interfere in the country's internal affairs. One of the obvious interference is changing the results of an election. Like that one that occurred in the Trump election. American politicians are aware of the power of data and also know how they can benefit from that, so they fear being this power in the Chines' hands.
With these interpretations, you are looking for an acceptable answer to this question: Why did the US just ban TikTok from government-issued cellphones? In this paper of Twilinstok, we are going to answer this question and more answers that might evoke in your mind. Stay with us until the end of this article.
Why is TikTok banned in America?
To answer this question, there are two factors that American politicians have always mentioned and are concerned about. As briefly, being TikTok ban in the US has happened for the following reasons:
1st reason: National Security
 In that case, President Donald Trump said that there is "credible evidence" that leads him to believe that ByteDance "might take action that threatens to impair the national security of the United States." Also, he was concerned about TikTok being a threat because TikTok's parent company was rumored to be taking United States user data and sending these reports back to China through the company "ByteDance". As of 2021, there is still the fear that TikTok is not protecting the privacy of its users and may be giving their data away. American Know about the power of information, and because of this reason, they have access to a lot of data through their social networks all around the world in the matter of internal affairs in all countries on any continents. To conclude, they want to be in this position forever and will do everything to maintain it.
2nd reason: Economic
Since the first social network has been released in the world so far, American people and investors have got so many dollars, and before all global nations, they realized the capacity of these platforms. This factor makes everyone around the world know America as a prosperous country, and the wealthiest companies have been placed there. Absolutely, Authorities do not allow anyone to take this opportunity of American. Based on this, being TikTok ban in the US could prevent the outflow of American bucks into Chinese pockets.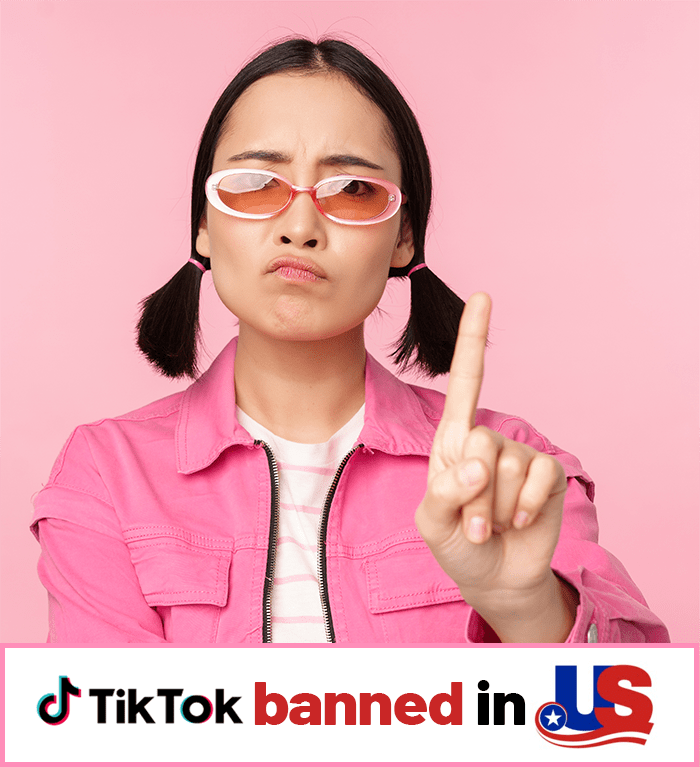 All kinds of restrictions implemented by the US government for TikTok
In recent years, the United States authorities have put all-out pressure on ByteDance and have tried their best to make the company available to Americans. Because they always say they are concerned about any daily information submitted in this app. Thus, they try to minimize using the Chinese platform. In the following, we will mention several ways the United States boycotted this social media. Stay with us until the end of this article collected by Twilinstok group research to know everything about TikTok being banned in the US.
Owners of TikTok had to hire approximately 25000 American citizens
The transfer of two TikTok senior managers to American managers
All-round pressure to sell the company to American companies such as ORACLE, Microsoft, and Walmart
Finally, banning the use of this social network in the U.S
In this regard:
Final words
It is evident that the president of the US, to save their position in the global economy and have control of their user's information, want to eliminate any company or companies that make trouble. In that case, they didn't let ByteDance work freely in this country and did their best to delete it. Also, they offered another chance to be in the US market by selling the company to an American. ByteDance accepted this proposal to show its goodwill. In this regard, Oracle had relationships with the White House and used this opportunity and buy 20% of it. But with these interpretations, The US banned TikTok to show off its power.
This essay has been written by the Twilinstok research team to clarify the reasons Why Donald Trump ordered to ban of TikTok in this country. We hope that the current article has been of interest to you and that you will find its information useful and use it. The goal of the research team of the Twilinstok website is to produce original content for you, dear readers.
For more information about TikTok and the features of this social network, we suggest that you click on Free TikTok Tutorial [+]. Also, if you have any questions about TikTok, you can ask them in our TikTok support forum [+] in the form of a topic and wait for the answer of our experts.
We hope we can satisfy you to some extent. Please support us on this path by sharing this article and our other articles. Give this article 5 stars if you find what you were looking for.
Recourses used in writing this article: