Instagram Broadcast Channel: EVERYTHING about it
What is Instagram broadcast channel? + Features & Capabilities
The feature of Instagram Broadcast Channels has been made available worldwide. To discover channels to join or establish one for your followers, stay with us in this article from twilinstok.
Broadcast channel meaning
Broadcast channels allow creators to connect with their followers on a large scale through public, one-to-many messaging. Through text, photos, videos, voice notes, and polls, creators can keep their followers up-to-date with the latest updates and behind-the-scenes moments.
Broadcast Channels serve as a messaging platform that enables creators to communicate with their audience publicly. It operates similarly to DMs in terms of appearance and functionality. Just like with DMs, in a Broadcast Channel, you can send various types of media, such as texts, voice messages, photos, videos, and more. However, the critical distinction is that Broadcast Channels are intended for a one-to-many communication approach, unlike one-to-one or group chats. This makes it a perfect tool for influencers, artists, or anyone with a broad audience.
What is an Instagram broadcast channel?
Instagram Broadcast Channels allow creators to send one-way messages to their channel members. These messages can include text, photos, videos, polls, and voice messages. These messages can be sent to both followers and paid subscribers. It's worth noting that Instagram Broadcast Channels are only accessible through the Instagram app, not on desktop browsers.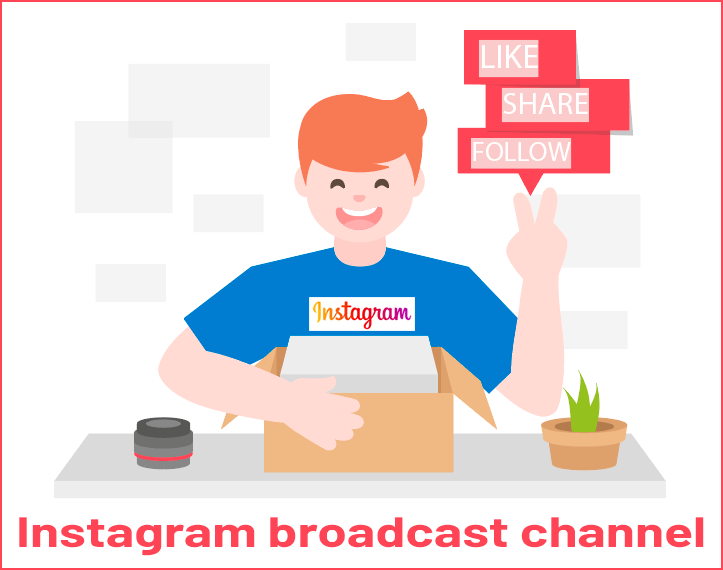 How to utilize the Instagram broadcast channel?
Instagram creators who owe Meta now have a fantastic new way to connect with their fans through the introduction of the broadcast channel. This global platform allows creators to invite all their followers to a public one-to-many communication platform where they can share text, video, and photo updates, as well as communicate with other followers. Creators can also use voice notes to share behind-the-scenes footage and discuss recent developments. Furthermore, creators can create polls to gather input from their fans. While only content creators can post messages on broadcast channels, followers can comment on posts and participate in polls.
Once a creator begins a broadcast channel, their followers will receive a notification to join the channel. Although anyone can view the content of the channel, only the followers who have joined will receive updates notifications.
Users have the option to unfollow or mute broadcast channels at their own discretion. To do so, navigate to the creator's profile and click the bell icon. From there, select "Broadcast Channel." Additionally, you can manage your notifications from creators by accessing your settings and choosing "Notifications."
By default, you'll receive a notification when you join an Instagram broadcast channel. This notification will inform you that the creator has sent a message. However, you can modify this notification setting to either "all" or "none" in your settings.
To ensure that you receive notifications for a particular channel, it is necessary to add it to your inbox. If you don't add it, you won't receive any alerts regarding it. By adding the channel to your inbox, you'll be able to view it among your other message threads and receive new message notifications, similar to any other chat.
To attract more viewers to their broadcast channels, content creators can utilize the "join channel" sticker feature in Stories. Alternatively, they can also pin the channel link to their profile to make it easily accessible to their followers.
There are several ways for advertisers, brands, and businesses to reach their target audience with brand messaging, such as social channels, broadcast channels, television, and radio. Depending on your goals, you may opt for a focused communication strategy that prioritizes one of these channels, or you may choose an integrated approach that leverages multiple channels to connect with and influence consumers. To make the best decision for your audience and business, it's essential to understand the difference between a social channel and a broadcast channel. The Broadcast channel is one-directional and unchanging. But the social channel is multi-directional and dynamic.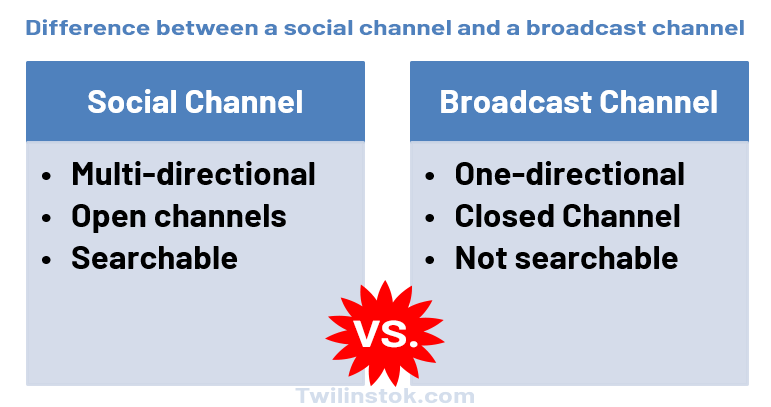 What is the difference between message channel and broadcast channel?
Message channel is not a new feature, and anyone can create a group on Instagram for years. The main difference between message channel and broadcast channel is that there is no limit to the number of members in the broadcast channel, and the only person who is allowed to send messages and media is the admin. In contrast, the number of members of messaging channels is limited. Furthermore, in the broadcasting channel, you have the option to stream live shows for your audience at a time of your choosing.
Can anyone create a broadcast channel on Instagram?
Instagram broadcast channel requirements:
If you want to create Broadcast Channels on Instagram, you need to use the app on your Android or iOS device because it's not available on the web version of Instagram.
If you want to make a channel on Instagram, you can do so by going to your direct message inbox in the app and tapping on the icon to write a new message. Once there, you'll find the option to create a broadcast channel. These channels can be set for your followers or paid subscribers and can be used for promotional purposes or kept hidden.
This feature is currently only available to content creators who have been invited to use it. However, if you have yet to be invited, you may be on the Instagram broadcast channel waitlist, and the feature will become available to you soon. Keep in mind that updates to Instagram may not be released in all countries simultaneously.
Who can create a broadcast channel on Instagram?
Currently, on Instagram, not everyone is allowed to start a broadcast channel. Only a select number of Instagram users, including influencers, companies, and verified accounts, currently have access to this feature. Instagram is looking for users who have a history of creating interesting and high-quality content. This means that the account must have a history of publishing interesting content that engages with its viewers.
It is not yet known how many users will have access to this feature by the end of the year.
Who can join a broadcast channel on Instagram?
If you're an Instagram creator, you have the option to create a broadcast channel to share updates, behind-the-scenes content, event details, and upcoming collaborations with your followers. Your followers who join the channel can react to your messages and participate in polls, but they cannot send messages themselves.
Keep in mind that your broadcast channels are public and can be found by anyone on Instagram, but only your followers can join.
How to create a broadcast channel?
To initiate a channel, access your direct message inbox in the Instagram application and select the icon to compose a new message.
You can find the option to create a broadcast channel there. Tap on "lightening Icon":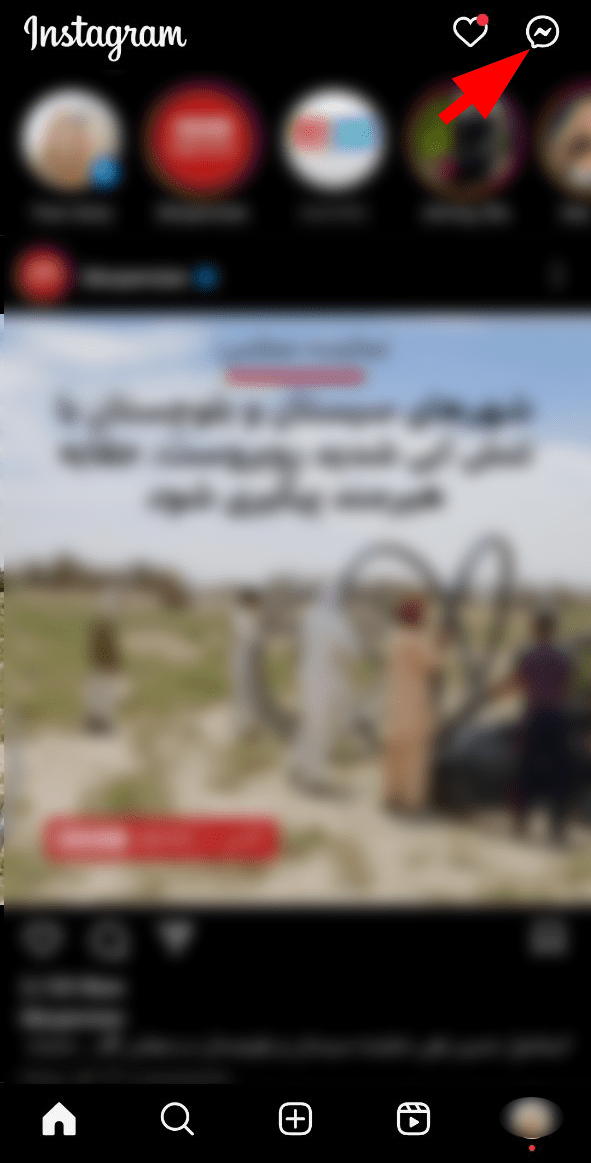 Then tap on "Pencil Icon" which is located in the upper right corner: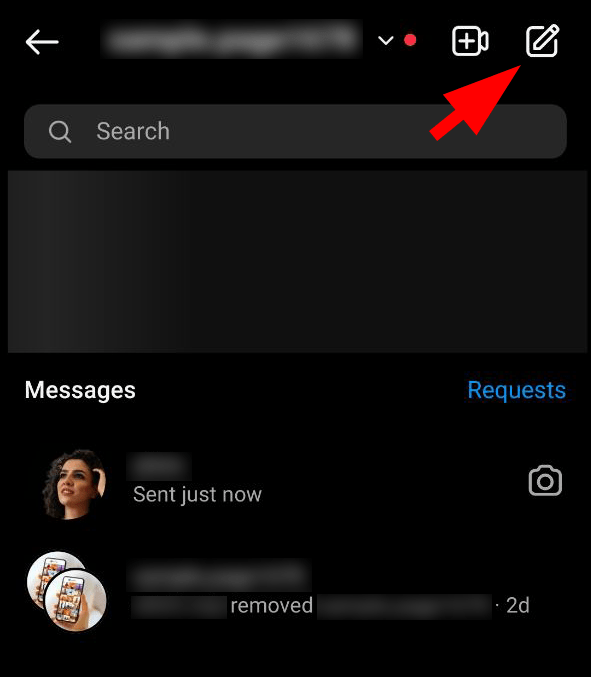 As an admin of an Instagram broadcast channel, you can choose a name for the channel, audiences, and when your channel ends.
Here are some other things that Instagram broadcast channel admins are able to do:
On Instagram, the person who creates a broadcast channel automatically becomes its administrator. In this role, the administrator can do the following:
Admins have the ability to invite others to collaborate on their channels. Once invited, the admin will receive a notification whether the user accepts or declines the invitation. If accepted, the channel will be added to the user's inbox, and they will have the ability to send messages to other members of the broadcast channel, just like the admin. However, it is important to note that all messages sent within a broadcast channel are discoverable by anyone on Instagram, even if their account is private.
Also, have the ability to modify the name or topic of that channel, share it on a story, invite or remove collaborators and moderators, retract a message already sent, and ultimately delete the broadcast channel.
How to notify users about the creation of an Instagram broadcast channel?
When you create a channel, your followers will receive a notification inviting them to join. Broadcast channels have no limit on the number of members, unlike Instagram group chats. There are various methods to invite individuals to join your channel. They can turn off Instagram broadcast channel notifications and leave it any time they want. They can also mute the Instagram broadcast message. Instagram is currently testing various features related to the new messaging tool, which means that the mute button might not be accessible to all users at the moment.
One way is by sharing the invite link to your channel. You can find this link by clicking on the channel's name at the top of the messages. You can generate a new link at any time, but it cannot be turned off.
Another way is by sharing the channel to your Stories. By doing this, you can add the link to your broadcast channel inside your stories, making it accessible to a larger audience. You can also share a message from the broadcast channel to your story. Just tap and hold the message, then choose "share to the story." Those who view your story can tap the message's image to find your channel.
In the coming months, Instagram will introduce new features like the ability to invite another creator to your channel and gather questions from users. However, Instagram broadcast channels must follow the Community Guidelines. Any user can report to the broadcast channel or creator if the content violates these terms.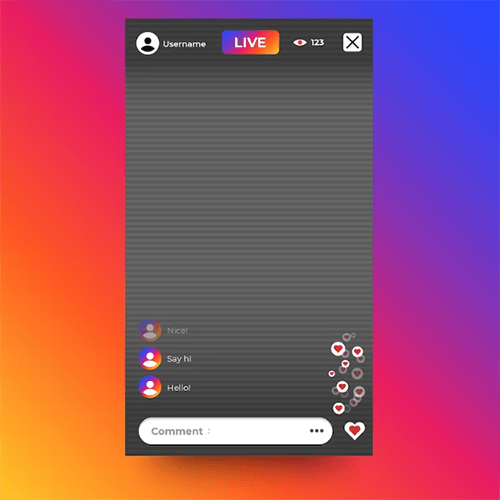 The bottom line
Introducing a new messaging tool for companies and creators to interact with other users through various mediums such as text, photos, videos, voice notes, and polls. The Instagram broadcast channel is a perfect feature for creators to share updates, create polls or give insights into their work on a new project. Instagram has also planned to introduce more features like a collaboration tool and question prompts. While followers can react and vote in polls, they cannot send messages.
For more information about Instagram and the features of this social network, we suggest that you click on Free Instagram Tutorial [+]. Also, if you have any questions about Instagram, you can ask them in our Instagram support center [+] in the form of a topic and wait for the answer of our experts.
Please share your comments and give us 5 stars. We can use your valuable suggestions and criticisms.