How do I access my YouTube Audio Library?
How to Access YouTube Audio Library? – Complete Tutorial
The second place most visited site is allocated to YouTube. The reason that made get this title is "YouTube Audio Library". In the YouTube Audio Library, you can find numerous songs and music you can use this tool. in addition, if you are working as a video creator and always need a variety of song pieces in different terms of your works, for instance, sometimes you need a background song, or sometimes you need cheery songs. In every situation, you can trust the YouTube Audio Library and will undoubtedly find the best options for your video.
After this summary of the YouTube Audio Library, these questions may invoke in your mind:
How do I access my YouTube Audio Library?
How to access the YouTube Audio Library on a computer?
You will be able to figure out the answer you are looking for if just, and just stay with us and continue reading this article on Twilinstok online magazine.
What you'll read (Table of content):
hide
How do I access my YouTube Music library? [step by step]
If you are reading this article, you know about YouTube Music Library. The following, How do I access my YouTube Music Library? is responded to step by step with auxiliary photos. Let's start.
Step 1
Find https://studio.youtube.com in the web browser. Also, you can use any web browser to access YT Music Lib. As you can see in Fig 1: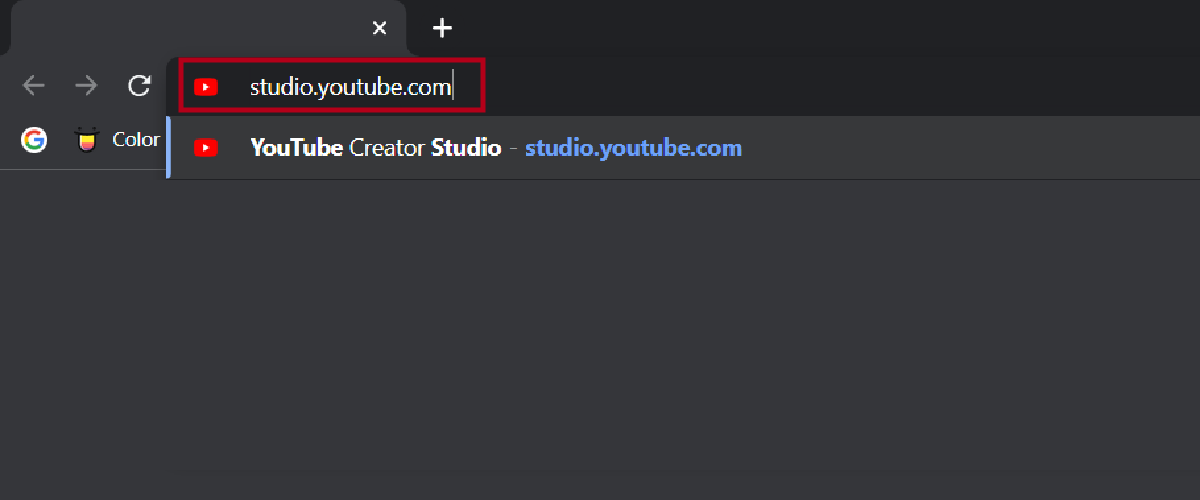 Step 2
Log in (if prompted). You can skip this step if you log in to your YouTube account automatically. If not, you can just enter your YouTube account information to sign in. As shown in Fig 2.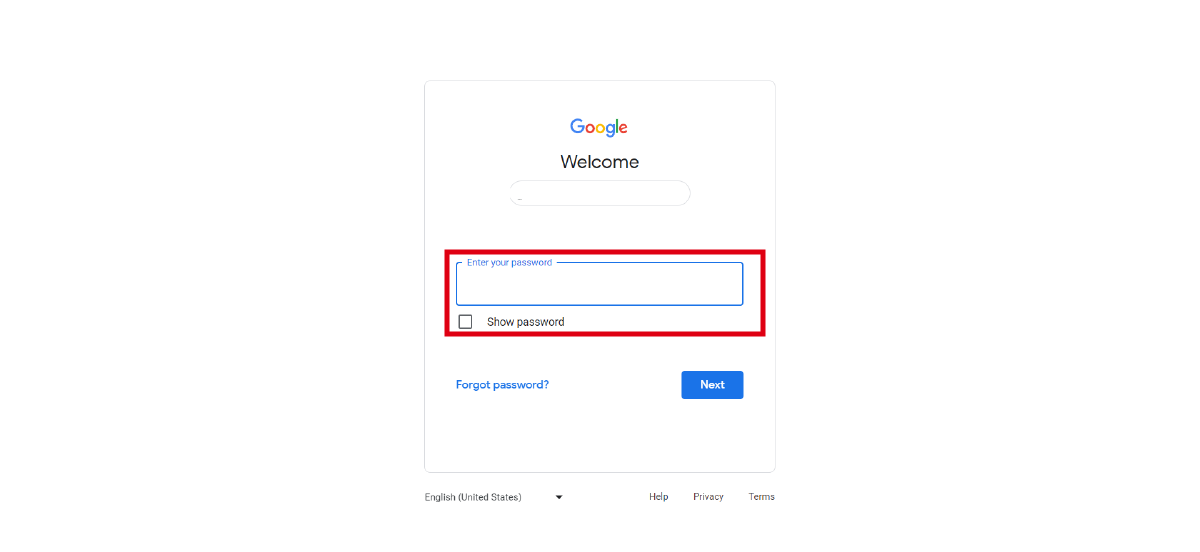 Step 3
Click on the button Audio Library. You can find this at the bottom of the vertical menu on the left side of the page next to an icon of a music note. As it was bolded in Fig 3.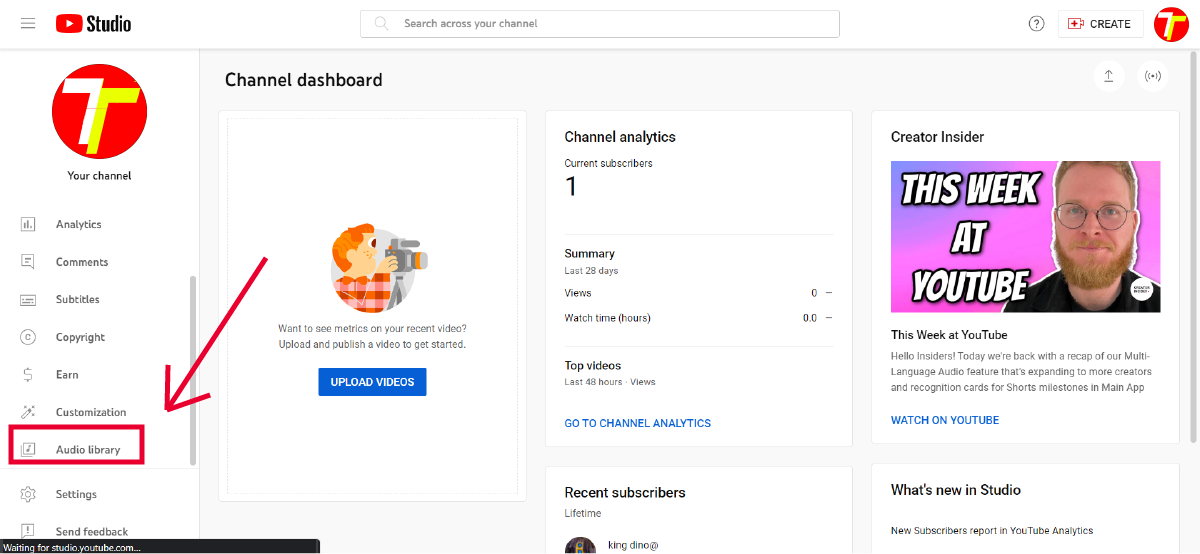 Step 4
Click the Free Music tab, as shown in Fig 4. This tab is the default. So that, you can skip this step. Also, you can click on the Sound effects tab to get free sound effects.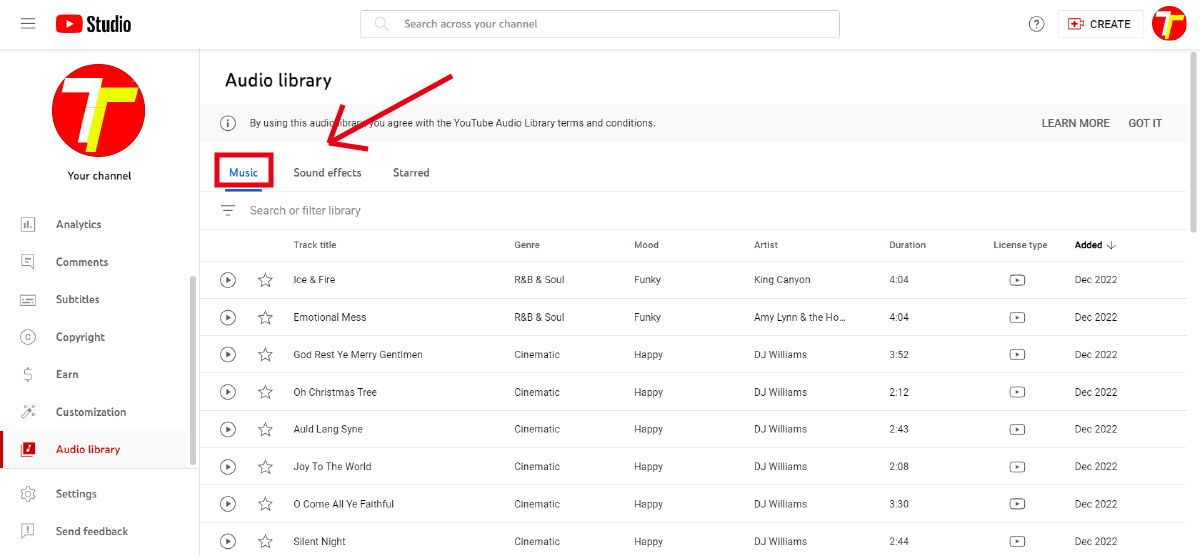 By using this article and doing precis what we said, you can get the answer to this question: How can I access my YouTube Audio Library?
Suggested articles to read more
Final words
If you are a maker of videos or a content creator and you always need songs and Music, the Google Company has released YouTube Audio Library to make your work easier and more convenient than before.
In this essay, we pointed out 4 steps that can guide you to access your YouTube Audio Library. We hope that the current article has been of interest to you and that you will find its information useful and use it. The goal of the research team of the Twilinstok website is to produce original content for you, dear readers.
For more information about YouTube and the features of this social network, we suggest that you click on Free YouTube Tutorial [+]. Also, if you have any questions about YouTube, you can ask them in our YouTube help forum [+] in the form of a topic and wait for the answer of our experts.
We hope we can satisfy you to some extent. Please support us on this path by sharing this article and our other articles. Give this article 5 stars if you like. Thanks for your time.