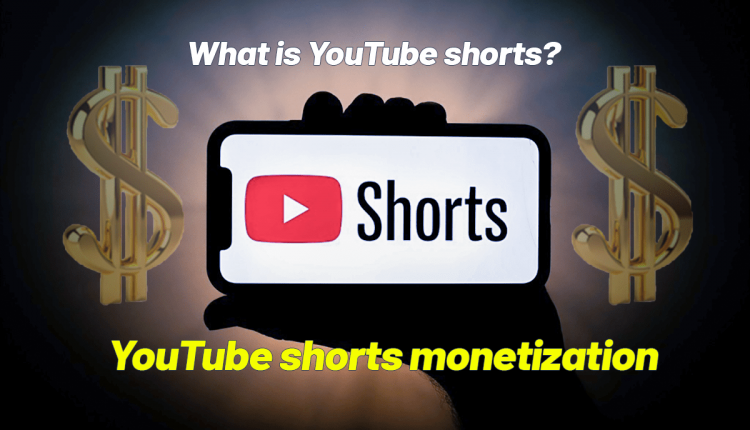 YouTube shorts + monetization requirements
What is YouTube shorts? & How to make money from it?
YouTube is one of the most famous video sharing platforms. After Google, YouTube can be called the most popular web-based platform in the world. In this regard, YouTube has even surpassed Facebook. On this platform, users can share videos and watch videos created by other users and uploaded to YouTube. One of the new features added to YouTube is YouTube Shorts. With the help of this new feature, you can communicate with your audience on YouTube with just a smartphone and its camera. The built-in tools allow you to create and share videos shorter than 60 seconds. In this article from Twilinstok we are going to talk about YouTube Shorts and its built-in tools. In addition, we will explain the difference between YouTube and YouTube Shorts and also the benefits of YouTube shorts. So, if you are interested enough to learn everything about YouTube shorts, stay with us until the end of this article.
What is the point of YouTube Shorts?
Have you ever thought about making a connection with other people on YouTube? Or talking to the audience on your YouTube channel. I have good news for you. YouTube shorts have made your dream come true. YouTube shorts provide you with the opportunity to create short videos (less than 60 seconds long). In this way, you can send a message to your audience in a very concise and useful way.
What is the difference between YouTube and YouTube Shorts?
Unlike the videos that are usually shared on YouTube and can be very long, the videos that are created on YouTube shorts can take up to 60 seconds at most, and no more than 60 seconds is possible. These short videos can be created and watched vertically on YouTube. The features of YouTube shorts include the possibility of recording text in the program, music overlays, and segmenting videos. Unlike Instagram reels and Snapchat, YouTube shorts don't disappear.
Are YouTube Shorts worth it?
One of the distinctive features of YouTube shorts is their educational aspect, as well as their fun and attractiveness. Using these short videos, you can easily promote your brand. In this way, it becomes easier to reach you and you can create an audience who will be with you and your brand for a long time. Although YouTube short videos can be useful for all YouTube users, they will be much more useful and efficient for those people who have YouTube channels and have a long history of activity.
How much does YouTube Shorts pay?
YouTube shorts are the winning card in content production these days. In today's world, we have a platform and a feed, which is actually the content. When the platforms are made, they have very little feed in the early days. This is what happened to Instagram reels when they were released, when we saw how great their efficiency was in the first days. Of course, their efficiency is still good because their feed is still low. This is exactly what happened to YouTube Shorts. And because of their low feed, we see extraordinary results. On average, YouTube shorts have many times more views than other platforms. The question is, do YouTube shorts pay? Can anyone make money from YouTube shorts? The answer to this question is yes. Earning income from YouTube shorts has conditions that we briefly mention here:
You must have a Google AdSense account.
Only the countries on this list are allowed to use it.
You must be at least 13 years old.
The way it works is that you upload your videos and YouTube rewards you at the beginning of every month. There are many conditions that you have to satisfy to receive money. However, a better option is to attract subscribers by using short, attractive videos, which are very popular these days.
Suggested articles to read more!
In the end…
As mentioned in this article, one of the new features that has been added to the YouTube space is YouTube shorts. In this article, we tried to introduce this feature and explain the purpose of using YouTube shorts and explain its differences with regular YouTube videos. In addition, we also gave a brief description of the benefits of using YouTube shorts videos. We hope that the current article has been of interest to you and that you will find its information useful and use it. The goal of the research team of the Twilinstok website is to produce original content for you, dear readers.
For more information about YouTube and the features of this social network, we suggest that you click on Free YouTube Tutorial [+]. Also, if you have any questions about YouTube, you can ask them in our YouTube help forum [+] in the form of a topic and wait for the answer of our experts.
We hope we can satisfy you to some extent. Support us in this path by sharing this article and our other articles. Give this article 5 stars if you like.