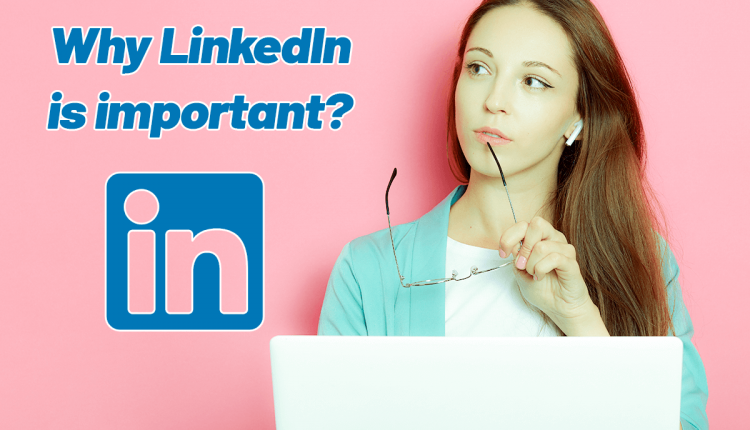 Why LinkedIn is important? – 4+6 reasons
Why should we create and have an account on LinkedIn?
You may have asked yourself, why LinkedIn is important? why should I have a LinkedIn account? Is it worth the time and effort to make a detailed and professional LinkedIn profile? In answer to these questions, it must be said that if you are really interested in serious activity, earning more money and faster career development in your field, by not being a member of LinkedIn, you have deprived yourself of many opportunities. In this article from Twilinstok, we will explain why it is important to have a LinkedIn account these days. So be with us until the end.
What you'll read (Table of content):
hide
Why is having a LinkedIn account important now?
Today's world is the world of information and communication. It is very clear that in order to grow as fast as possible in your field of work, you should establish a relationship with people who are professionally engaged in your field in order to:
Know the best in your field of work,
Share your knowledge with others,
Benefit from the information of others to increase their specialized knowledge,
And join them in team projects to achieve a common goal.
But wait, these are just some of the reasons and benefits of joining LinkedIn. Below is a list of other benefits and reasons:
LinkedIn is a social network for global professionals that transcends national borders and opens a global gateway for you to meet other people in your field of work from all over the world and interact and even collaborate with them. Therefore, finding specialized teams abroad in your field of work is one of the benefits of being a member of LinkedIn.
Your LinkedIn profile represents you. By placing your resume information in the different fields of this profile, you share your expertise with people and even different companies in different countries, and they can find you. You can also use your LinkedIn profile link as an online resume everywhere.
You can create a connection with science production references, teams and companies of your interest on LinkedIn and find out about the latest news and updates in your line of work.
If you are a student and you are trying to find professors who work in your field of study abroad, LinkedIn is one of the tools you can use to interact with those professors.
If you are involved in a problem or at a crossroad in your career path, you can raise your questions or doubts in the form of a post on LinkedIn and get advice from other experts in your field of work.
If you are looking for a job abroad, the best free tool for this is LinkedIn.
Suggested articles to read more!
In the end…
In this article we have discussed some of the reasons why professional make a LinkedIn account and work hard on their profile on this social media.
For more information about LinkedIn and the features of this social network, we suggest that you click on Free LinkedIn Tutorial [+]. Also, if you have any questions about LinkedIn, you can ask them in our LinkedIn support center [+] in the form of a topic and wait for the answer of our experts.
We hope that by reading this article, you have been motivated enough to create an account on LinkedIn so that you can make your progress in your career more effectively.
If you are satisfied, please share it with your friends on social networks and send your comments to us. Thanks for your time.