Unlocking Secrets to Rapid YouTube Success Without Fancy Equipment
Low-Cost Video Production for YouTubers
Are you dreaming of becoming a successful YouTuber? It's a common goal but more challenging than it may seem. It would help if you had a range of skills, such as creativity, storytelling, scriptwriting, and video editing, to produce compelling content. And that's not all – you also need to know how to create an eye-catching video cover and write a captivating title to attract viewers and increase views. But fancy equipment can be costly, right? That's why at Twilinstok online magazine, we're here to help you explore ways to achieve rapid YouTube success without fancy equipment, a few easy and legal ways with no need for bank robbery. Once your channel is monetized, we'll introduce you to new tools to help you surpass your competitors.
Quick YouTube growth tips
When it comes to YouTubers, people don't usually think of them as being "technical." They're usually referred to as "influencers" or "trendsetters." However, no matter what content you make, technology is a huge part of it. This section gives you the skills to handle the technical side of things, like channel analytics and video editing. Here are 7 tips for quick YouTube growth:
Look up keywords & trending topics
Optimize your videos for YouTube SEO
Create video
Do post-production adjustments
Create thumbnails with graphic design
Market your channel
Check channel analytics
Now let's check these 7 tips.
1. Look up Keywords & Trending Topics
One of the first quick YouTube growth tips is understanding the keywords people search for on the platform. So keyword research is important to take your YouTube channel to the next level. This means figuring out what words people use to search for your videos. Depending on your niche, these could be anything from "homemade cat food" to "best chocolate chip cookies" to "how to get dual citizenship. Knowing what people are looking for on YouTube can help you create videos that match those queries. But keep in mind that not all keywords are created equal. Some might be searched for a lot on YouTube, but they might also be very difficult to rank for in YouTube searches.
2. Optimize Your Videos for YouTube SEO
In the first steps making low-cost video production for YouTubers but understandable for YouTube search engines is important. Have you ever heard of SEO? It's short for search engine optimization. On YouTube, it means using relevant keywords in your video titles and descriptions to help the algorithm understand what your video is all about. When the algorithm understands your video, it can show it to more people, which means more views! For example, we like to use the phrase "small channels" in our videos to reach new creators like you. It's a great way to get our videos seen by the right audience.
3. Create Video
Creating a video can be quite a challenge, even for those who are making casual YouTube videos. Depending on the type of video you're making, you might need to learn a few new skills, such as sound design, set design, lighting, and video quality. For instance, you may need to buy the right microphone, reduce wind noises, create an appealing video backdrop, understand how to light your space, or purchase the right camera and accessories for optimal footage.
If you want YouTube success on a budget, you can film in natural light near a window and stay indoors to avoid noise pollution. Some even use their smartphones as portable mics. It's also not uncommon to see creators shooting on an iPhone, so the equipment you need depends on the content you create.
4. Do Post-Production Adjustments
Video recording is not the end for YouTubers; it's just the beginning. In fact, low-cost video production for YouTubers is possible, but uploading it under the same conditions is not a wise thing at all. If you want to keep your audience engaged, it's important to remove any unnecessary scenes from your video. People prefer to do it quickly, especially online! Once you've trimmed your footage, add some special effects, music, subtitles, and sound effects to really make it pop. Remember, getting your audience to watch your video from beginning to end is key to making money on YouTube. Luckily, there are plenty of free video editing tools out there, like iMovie and Final Cut Pro, that can help you make your videos look amazing.
5. Create Thumbnails with Graphic Design
 Most users decide whether to watch a video or not by looking at the cover of the video. They first read the text on the picture, then the explanation below the video. Fortunately, you don't have to be a graphic designer to create good YouTube thumbnails. You need to know the basics of design, like using the right colors and including negative space to simplify your images. Making content viral and becoming a quick YouTube success without fancy equipment is possible by making a good cover. Of course, remember that you are creating your brand with this cover, so using a beautiful font, your own photo, and a unique color combination is better.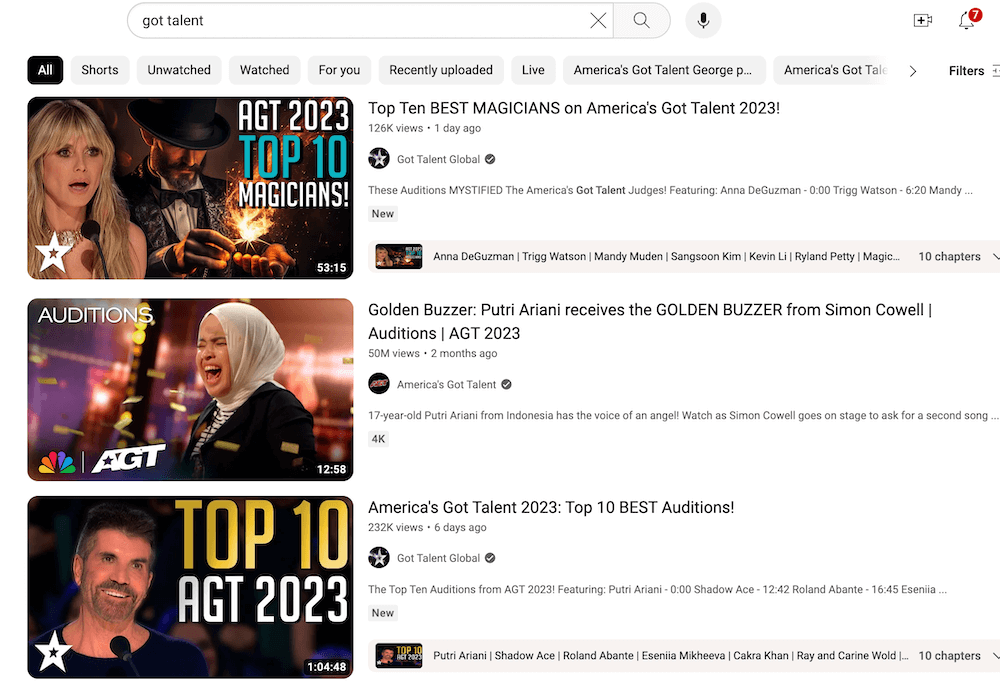 6. Market your Channel
If you are familiar with YouTube algorithms, you know that YouTube recommends videos compatible with its algorithms to users according to their interests. If you don't know anything about this topic, we recommend reading "YouTube Algorithm Explained and Tips." Anyway, our goal in this article is rapid YouTube success without fancy equipment, so we don't want to push you toward paid advertising. You can share parts of your video on other social media like Instagram and Facebook and direct users to YouTube to see the full video.
7. Check Channel Analytics
Channel Analytics feature is one of the tools that rapid YouTube success without fancy equipment. YouTube Analytics can give you valuable information about your channel's viewers. You can even learn about their age, gender, location, and language preferences by clicking on the Show More option. Plus, you can find out where your audience came from. If you notice that videos with Kaveri or title styles are getting more views, try incorporating that style more often. This can help you attract even more viewers to your channel!
How to find unique ways to Monetize YouTube channel?
If you're interested in becoming a YouTuber, the first step is monetizing your channel. Discovering unique ways to Monetize your YouTube channel can be daunting, but it's totally doable! You can create many different types of videos on YouTube, from challenge videos to unboxing and reaction videos, to tutorials, comedies, and even storytelling. Everyone has unique skills and perspectives, so don't worry if you don't fit neatly into one of those categories. Just start with the tips outlined in this article and see where your creativity takes you!
FAQs
Is it still possible to earn money from YouTube?
It is clear that yes. It's always possible to make money from YouTube. Use minimalist YouTube equipment and test your skills. Find out what you are good at and create your own channel based on your skills.
What does monetize mean on YouTube?
Making money from your YouTube videos is possible through a process called YouTube monetization. To get started, you'll need to meet specific guidelines and join the YouTube Partner Program (YPP). To qualify for monetization, YouTube requires that you have at least 4,000 watch hours within the last 12 months.
What does YPP mean on YouTube?
As a creator on YouTube, you can join the YouTube Partner Program (YPP) to gain access to more resources and features for monetization. Plus, you'll have access to a team of friendly YouTube Creator Support specialists who are always happy to help.
The Bottom Line
YouTube users watch about a billion hours of content in a single day. On the other hand, at least 500 videos are uploaded to YouTube every hour. However, many people are eager to watch YouTube videos. Hence, the competition on this platform is also very high. That's why it seems logical to settle for minimalist YouTube equipment initially. If you can compete on this platform, expand your equipment. Remember that many of your channel's subscribers will only leave you if you upload videos early enough.
For more information about YouTube and the features of this social network, we suggest that you click on Free YouTube Tutorial [+]. Also, if you have any questions about YouTube, you can ask them in our YouTube support forum [+] in the form of a topic and wait for the answer of our experts.
We hope that in the Twilinstok online magazine, we were able to help you to choose the bests. If this article was helpful, please, share it with your friends and give us 5 stars. Best regards.