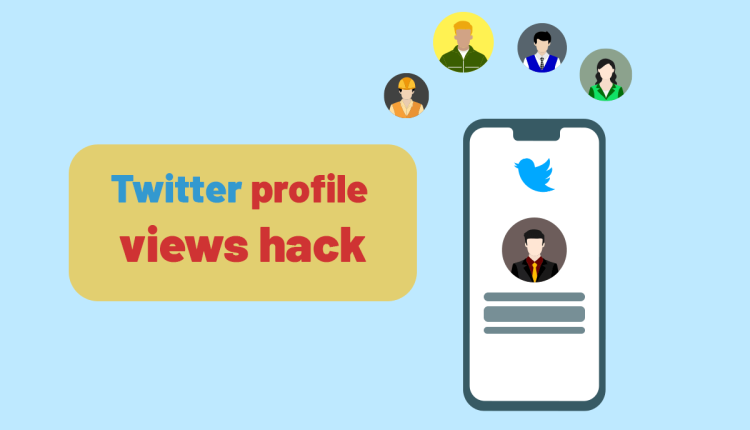 Twitter Profile Views Hack
Twitter Profile Viewer
Monitoring the number of Twitter profile views is an essential performance metric. Twitter Analytics offers valuable insights into your profile visits. Twitter profile views represent the number of times other Twitter users accessed your account's profile page through the app or website during a specified period. These visitors clicked on your profile with the intention of learning more about you, making it a critical indicator of your account's popularity. However, if you're curious about who specifically viewed your Twitter profile, it's important to note that the data only reveals the number of visits.
Read on to learn more about the importance of Twitter profile views and learn how to use Twitter analytics in this article from Twilinstok.
The Importance of Twitter Profile Views
Monitoring the number of Twitter profile views is essential for your campaign, as it gives you an idea of how appealing your account is to your target audience. A high number of profile visits signifies that your account is gaining recognition from other users, whereas a low number may suggest that your account could be more attractive to users.
Twitter Analytics provides insights into the trend of your profile visits over a certain period, enabling you to determine whether the number is increasing or decreasing. This data allows you to plan and adjust your Twitter campaign accordingly and make your account more appealing.
When you receive more profile visits, it is likely that more people will follow you if they enjoy your posts. This significantly contributes to achieving your Twitter campaign objectives by increasing the number of followers on your account. If your profile visits are low, it may be necessary to reconsider your strategy and make your profile more appealing to other users.
How Does Twitter Count Profile Visits?
Twitter Analytics is a valuable business tool offered by Twitter that allows users to evaluate their profile engagement and other relevant statistics related to their accounts. Even though Twitter does not disclose the identities of those who visit your account, Twitter Analytics still provides some useful information. One beneficial aspect of this feature is that it enables you to track the number of profiles that have visited your account. This tool is especially beneficial for celebrities, content creators, business owners, and organizations. To access this feature, simply turn on Analytics.
Twitter Analytics is a valuable business tool that can help you assess your profile engagement and other statistics related to your account. Although Twitter does not disclose who visits your account, Twitter Analytics provides some insight. One particularly useful feature is the ability to view the number of profiles that have visited your account. This tool is especially beneficial for celebrities, content creators, business owners, and organizations. To access this feature, simply activate Analytics by following the steps outlined below.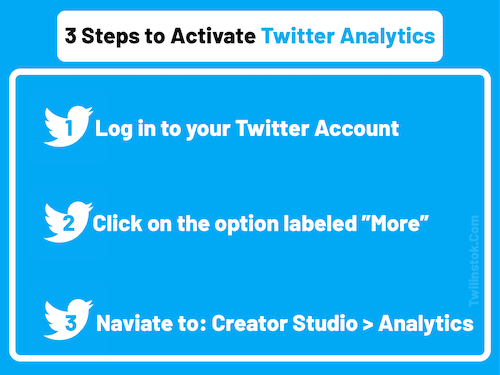 Twitter Analytics provides continuous updates on the number of visits to your Twitter profile over the past 28 days, along with a graph comparing current visits to the previous 28 days. You can also adjust the time range to view visits for other periods, such as 7, 30, or 90 days. The number of profile visits you receive indicates how many individuals are interested in getting to know you, whereas impressions reflect the number of times your tweets are viewed. By monitoring profile visits, you can determine whether updates to your profile picture, bio, or pinned tweet have an impact and how to tweet activity, such as post frequency, content type, and hashtags, can affect your profile visits. These variables can help you develop a Twitter strategy that resonates with your audience.
Using Third-party Apps for Tracking Twitter Profile Views
By utilizing third-party tools, you can enhance your Twitter Analytics with features that are not available on the native app. These tools provide dashboards that offer in-depth statistics and more precise insights into your followers and tweets. With the help of these tools, you can analyze sentiment, view the most popular public profiles, schedule tweets, manage multiple accounts, create reports, track engagement, reach, and impressions, and much more. Once you authorize and connect your account, you can obtain valuable insights into your performance metrics and fine-tune your strategy.
Here is the list of the most popular third-party programs for Twitter analytics:
Who Viewed My Twitter Profile?
If you're wondering whether Twitter reveals who has viewed your profile, the answer is no. Unfortunately, there is no way to determine who visits your Twitter profile. However, you can track Twitter profile views on a monthly basis.
Can Someone Tell if You Stalk Them on Twitter?
As previously mentioned, the answer to this question is quite simple. Twitter's privacy policy prohibits the disclosure of any information about an individual's profile visits. Therefore, there is no need for concern or worry when visiting someone's Twitter account. However, it is advisable to be cautious not to engage in their posts or tweets by choice or accident. Beware of apps that claim to locate profiles that stalk you and avoid them as they are fraudulent. We hope this clarifies your query on whether someone can tell if you stalk them on Twitter.
The Bottom Line
In summary, it is regrettable to inform you that it is impossible to determine who has viewed your profile or accessed other restricted information. Nevertheless, there is some positive news to share. You can still access and analyze your metrics through Twitter Analytics, which, while not identifying who interacted with you, is a useful and valuable tool to possess.
For more information about Twitter and the features of this social network, we suggest that you click on Free Twitter Tutorial [+]. Also, if you have any questions about Twitter, you can ask them in our Twitter help forum [+] in the form of a topic and wait for the answer of our experts.
Don't forget to give us 5 stars, also if you have any questions about "Twitter Profile views Hack " that couldn't find in this article, share them with us in the comments.