18 Best Twitter Follower Trackers
The Best Tools for Tracking Followers on Twitter
Work smarter and achieve your social media goals by applying the Best Twitter Follower Trackers. This way, you will spend less time manually tracking your followers. a tedious task that some even do in spreadsheets, but not practical because it gets more complicated the more you grow your following. Many popular Twitter trackers are free and easy tools that can help you monitor your Twitter account and improve your Twitter metrics. In this article on Twilinstok, you will learn and understand how improving your Twitter analytics and registering your account with a Twitter follower tracker can help you grow your social media presence.
What you'll read (Table of content):
hide
There are multiple ways you can track followers of your Twitter account manually or automatically. There are two ways to track and analyze data about your Twitter account. One option is to use a dedicated Twitter follower tracker that provides analytics. Another option is to utilize Twitter Analytics, which is a tool built into the Twitter platform for analyzing metrics. You can see which tweets resonated with your followers, which tweets received more "Likes," and which tweets received more engagement. Tracking your followers will keep you focused and moving in the right direction.
The Best Tools for Tracking Followers on Twitter
Understanding the activity of your Twitter followers is crucial for assessing the effectiveness of your engagement and marketing tactics. By measuring performance metrics, you can identify successful strategies and eliminate ineffective ones. Twilinstok online magazine has compiled a list of top Twitter follower tracker bots and apps to aid in this process.
These 18 tools for Tracking Followers on Twitter are:
Twitter Analytics
Circleboom
Brandwatch Consumer Research
Tweepi
TUNS
Twitter Audit
Commun.it
Does Follow
Social Rank
Follower Audit
Unfollower Stats
Hootsuite Analytics
Sociality.io
Twitonomy
Keyhole
Who Unfollowed Me
TweetHunter
Followerwonk
Now let's check all of these Tools.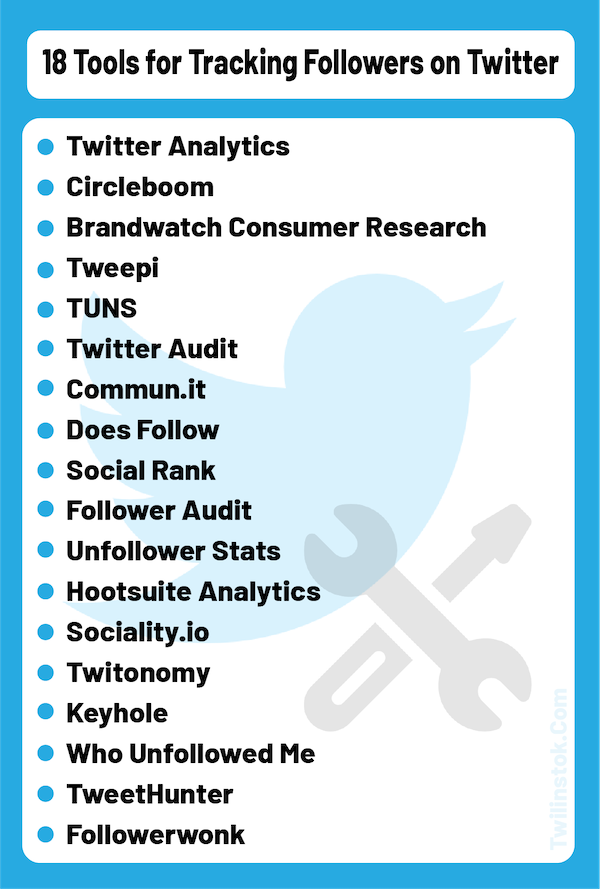 1. Twitter Analytics
With Twitter Analytics, you can easily monitor your Twitter account's performance through an intuitive dashboard. This tool offers valuable insights into your social media strategy, such as categorizing your followers and identifying highly impactful tweets.
You can track two essential metrics: Impressions, which represent the total number of times a tweet has been viewed, and Engagement Rates, which reflect the level of interaction a tweet generates through activities like retweets, favorites, and replies.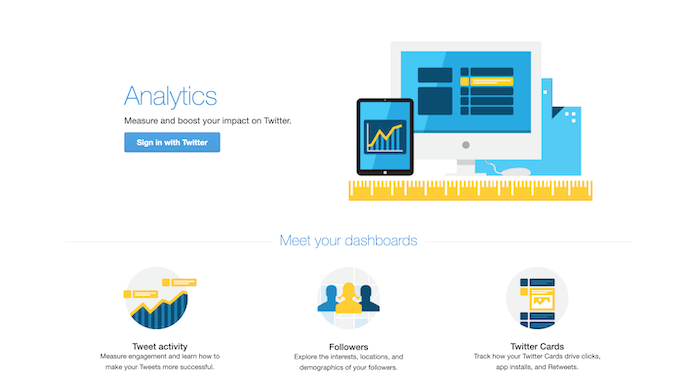 2. Circleboom
If you're looking for a Twitter follower tracker app, Circleboom is a great option. They've won awards for their high-performing features and are incredibly intuitive. Not only can they help you track your followers, but they're also a great Twitter management tool overall. You can download Circleboom from the Apple App Store and get started right away by entering your email address. Professionals around the world trust and use Circleboom, and their website offers in-depth information on how they work and how they can benefit your profile.
3. Brandwatch Consumer Research
Brandwatch Consumer Research is a powerful tool for tracking Twitter activity. As an official partner of Twitter, it is both reliable and effective in providing valuable insights about your followers and following. With its many key features, Brandwatch allows you to analyze topics, demographics, emojis, and sentiment data. Additionally, you can create queries to monitor your competitors' profiles and stay up-to-date on industry trends.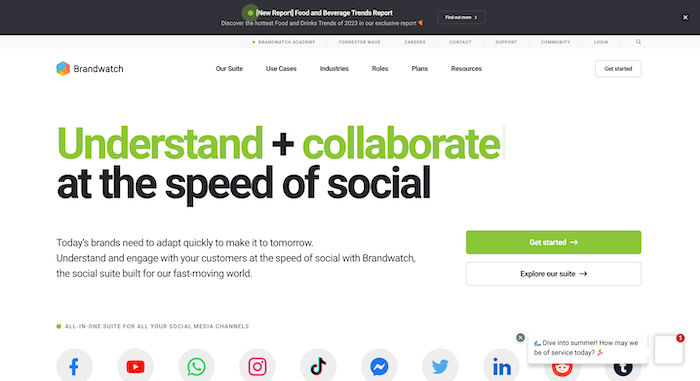 4. Tweepi
Tweepi is designed exclusively for Twitter users who want to focus solely on the platform. It is an excellent option for those who wish to identify fake followers and filter out unwanted ones. By using this follower tracker, you can distinguish genuine followers from fake ones and even identify followers who are no longer engaging with your brand. Additionally, it can help you find new users based on specific criteria. The service offers a free plan with limited features, while premium plans start at just $13.00 per month.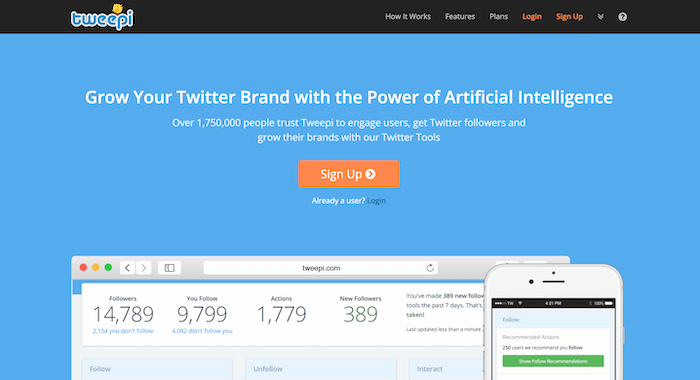 5. TUNS
If you are new to tracking tools and need some guidance, TUNS is an excellent option. it offers assistance in monitoring your Twitter followers, allowing you to compare current numbers to those you may have lost. Additionally, TUNS can identifies followers who may be engaging in follow-unfollow scams. They are highly regarded in the industry for their ability to track the growth of any public Twitter profile.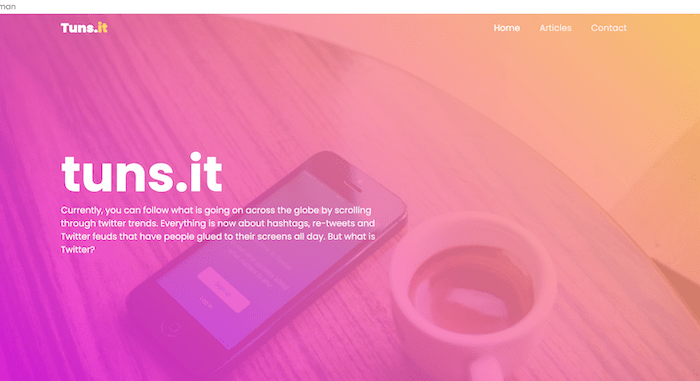 6. Twitter Audit
If you're looking to keep track of your Twitter followers and audit public profiles, Twitter Audit is one of the best tools for tracking followers on Twitter to use. Its audit feature can help you identify the right brand advocate to promote your brand and avoid being scammed by influencers who may not be as credible as they claim to be.
7. Commun.it
Commun.it is one of the best Twitter follower trackers for those who want to keep tabs on their Twitter followers as well as followers on other social media platforms. It allows you to monitor the growth of your business's Twitter account or any different public Twitter profile. You can easily track who unfollows you and identify users who don't follow you back. Additionally, you can identify the most engaged users and influencers interacting with their Twitter profiles. A standout feature is the ability to identify tweet authors, view your history with them, and see the hashtags they consistently use. It is not a free Twitter follower tracker, and its premium plan starts at $25.
8. Does Follow
Does Follow is an interesting Twitter follower trackers because it is completely free for you to utilize. It assists in identifying which users are following each other, giving you the ability to pinpoint influencers and users your competitors are following. This information allows you to determine the appropriate users to follow within your niche and industry.
Social Rank is a Twitter followers tracker over time. It helps you create a well-organized list of your current followers and sort them out based on various filters. This allows you to identify your target audience and work with influencers who can promote your brand. Additionally, it provides valuable insights about your audience and helps eliminate fake followers from your profile. Social Rank's premium plan starts at $24 per month.
10. Follower Audit
A great option for tracking your Twitter followers is Follower Audit. This subscription-based tool is fully automated and can audit any public Twitter profile to identify inactive and fake followers. Additionally, Follower Audit can track the growth of any Twitter profile's followers, allowing you to determine the authenticity of your own follower base. You can even use it to assess the authenticity of influencers' follower bases to help you choose the right collaborators and maintain genuine connections that will advance your Twitter profile.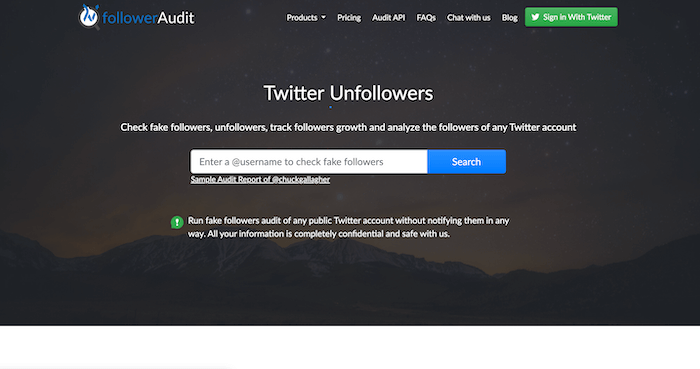 11. Unfollower Stats
If you're looking for a Twitter followers tracker that can help you discover new accounts that aren't currently following you, as well as detect accounts that have recently unfollowed you, then the Unfollower Stats tool is a solid choice. Unlike some other follower trackers, this tool provides detailed information on both positive and negative stats related to your Twitter profile. It can even help you identify fake followers and followers you're not currently following, making it easier to follow them back and potentially increase engagement with your profile.
12. Hootsuite Analytics
Hootsuite is a reliable option for analyzing your Twitter activity. With Hootsuite, you can launch and keep an eye on campaigns, find out who your competitors are, analyze your tweets in detail, and see which Twitter lists you're a part of. One of the best things about Hootsuite is its ability to provide valuable insights into your Twitter account and your tweets. Using Hootsuite Insights, you can easily track your Twitter analytics over time and monitor your progress. In addition, Hootsuite Analytics lets you view your Twitter analytics alongside those of your other social media platforms. This allows you to get a better understanding of the bigger picture when evaluating your overall social media strategy.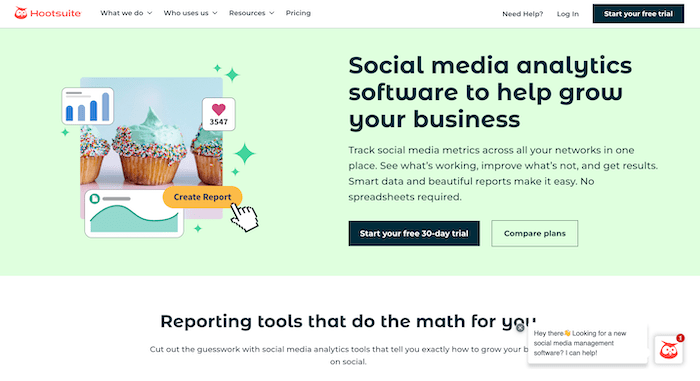 Using Sociality.io, gathering the necessary data and exporting it is effortless and can be done with just a few clicks. This platform offers comprehensive reporting features that provide a detailed analysis of your Twitter account's reach and engagement. You can access reports in PPT or Excel formats, making it easy to gain insight into your Twitter performance. By analyzing your audience demographics, you can adjust your marketing strategies to better align with your audience's interests. If you find out that your target audience is mostly comprised of women, you can modify your marketing strategies to better resonate with them.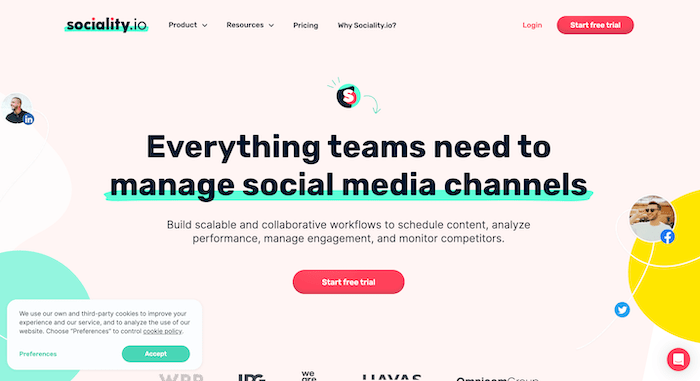 14. Twitonomy
Twitonomy is one of the best tools for tracking followers on Twitter, which includes tweets, retweets, replies, and mentions. It also provides analytics on keywords, hashtags, and URLs and even shows which users have unfollowed you. If you're looking for a Twitter-specific tool to measure your analytics, Twitonomy is an excellent choice.
The fact that Twitonomy focuses solely on Twitter is both an advantage and a disadvantage. On the one hand, it provides specialized and efficient services for Twitter. On the other hand, it doesn't offer a single dashboard for all your social media analytics. Nonetheless, Twitonomy is one of the most popular and well-known Twitter analytics tools available.
15. Keyhole
With Keyhole, you can easily measure, enhance, and showcase the impact you create on Twitter. Keyhole's social listening, influencer tracking, and social media analytics products can help you refine your social media strategy and demonstrate your influence on your followers and potential clients.
Keyhole's dashboard is user-friendly and allows you to quickly generate and share reports, saving you countless hours each year. In addition, you can use Keyhole's targeted influencer metrics to analyze supporters who are discussing your hashtags. Finally, you have the option to filter your followers based on their location and keywords in their bios. This can help you expand your reach and enhance your impression and engagement rates.
16. Who Unfollowed Me
Who Unfollowed Me is one of the best apps for tracking followers on Twitter. This application is designed to easily track your Twitter followers. To use the app, simply sign up, and you can access historical data on your followers, including who has unfollowed and followed you on specific days. But that's not all – you can also conduct a full audit to see who you're following that isn't following you back, who followed then unfollowed you, and who you're not following back. Additionally, the app provides details on any followers you've blocked or muted, so you can revisit the list and reconsider your decision when appropriate.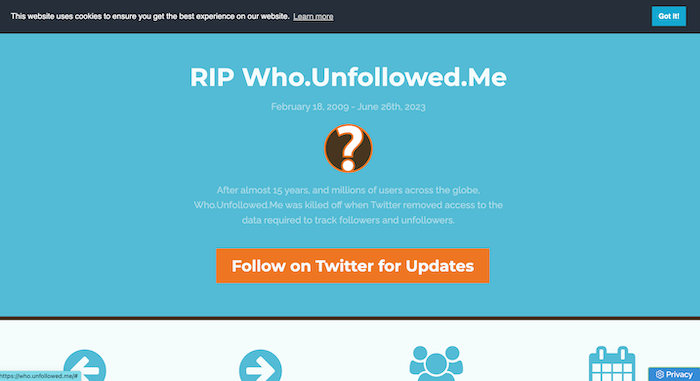 17. TweetHunter
TweetHunter not only does it track your followers, but it also offers a wide range of features to help grow and monetize your Twitter account. Whether you're looking to improve your metrics, create engaging content, or manage your customer relationships, Tweet Hunter has you covered. With automated tools like an AI Thread Starter and a user-friendly CRM, it's never been easier to achieve your Twitter goals.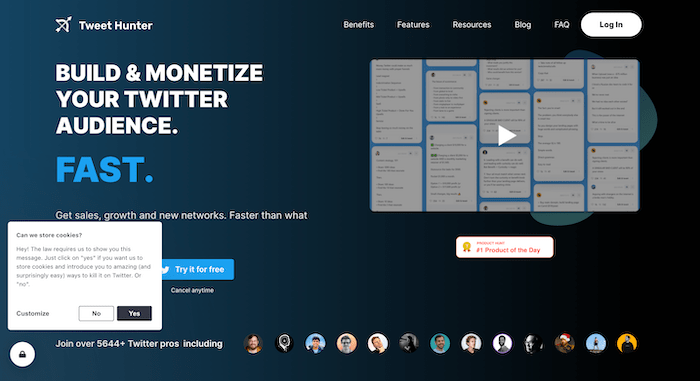 18. Followerwonk
Followerwonk is a widely used tool by social media marketers and businesses to gain valuable insights into their Twitter activity. This Twitter follower tracker app allows you to search for users on Twitter based on keywords in their bio, making it effortless to find potential customers or followers with specific interests or characteristics. Additionally, it provides a comprehensive analysis of your Twitter activity, such as detailed information about your followers, their location, peak activity times on Twitter, and more.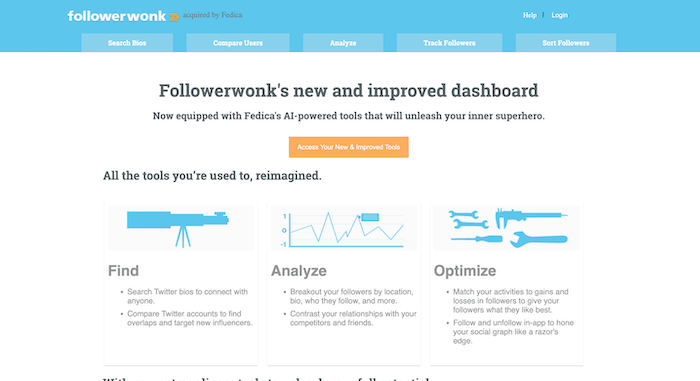 The Bottom line
Whether you're using Twitter for entertainment after a long day at work or to advertise your services, tracking your followers and performance is essential for expanding your reach and finding a larger audience that shares your purpose. But finding the best Twitter tracking tools can be challenging, with so many options available and newcomers struggling to separate the good from the bad.
For more information about Twitter and the features of this social network, we suggest that you click on Free Twitter Tutorial [+]. Also, if you have any questions about Twitter, you can ask them in our Twitter help forum [+] in the form of a topic and wait for the answer from our experts.
Don't forget to give us 5 stars, also if you have any questions about "the Best Twitter Follower Tracker" that couldn't find in this article, share them with us in the comments.