LinkedIn premium features for students (learning plan)
LinkedIn premium features for students and graduates
If you are curious about new skills and eager to learn them, LinkedIn premium features for students and graduates (LinkedIn Learning) is a great way to learn new skills and develop your knowledge. With LinkedIn Learning, more than 16000 courses are accessible that have been prepared by real industry experts.
LinkedIn premium's most important feature for students is that all courses are self-paced and shown on any device. These are just some of the features that LinkedIn Premium has to offer. There are many more, including a profile organizer, saved search results, and reference search. If you are keen on knowing much more about the features of LinkedIn learning (for students), please stay with us until the end of this article from "Twilinstok online magazine".
Initially, students might be discouraged by the high price of LinkedIn premium Learning. But it can help you make more connections once you graduate and get more chances to hire. Also, learners can benefit from many courses offered, and keep their skills updated. Moreover, fresh graduates can apply for jobs as qualified applicants to appear at the top of the list.
If you are an active faculty, staff, or student, LinkedIn Learning would help you. LinkedIn Learning offers operators any skills educational videos for every level on topics ranging from using different technologies to building business and professional skills. And you have unlimited access to this online repository of instructional videos.
You should know that every course in any field becomes constantly updated by teachers and experienced experts. Therefore, the latest technologies and standpoints of skillful individuals are available to improve your science level.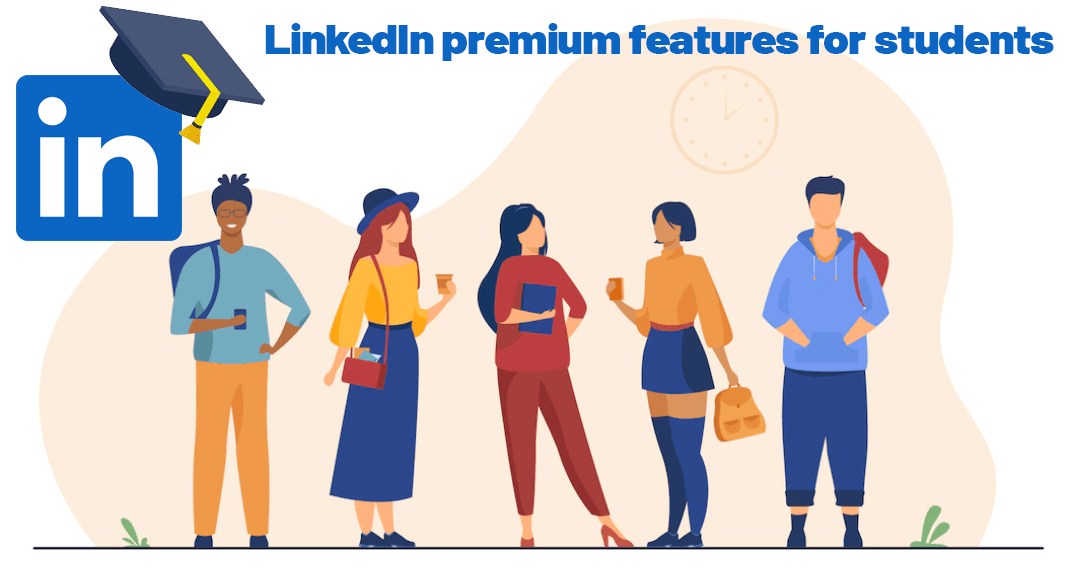 LinkedIn Premium Learning has divided its courses into three categories to find all objects easily, including:
business courses
technology courses
creative courses
When, you do not have adequate time to finish the video you are watching, do not worry. You can save it and watch it another time or maybe watch it several times. Enjoy this particular feature on LinkedIn premium learning.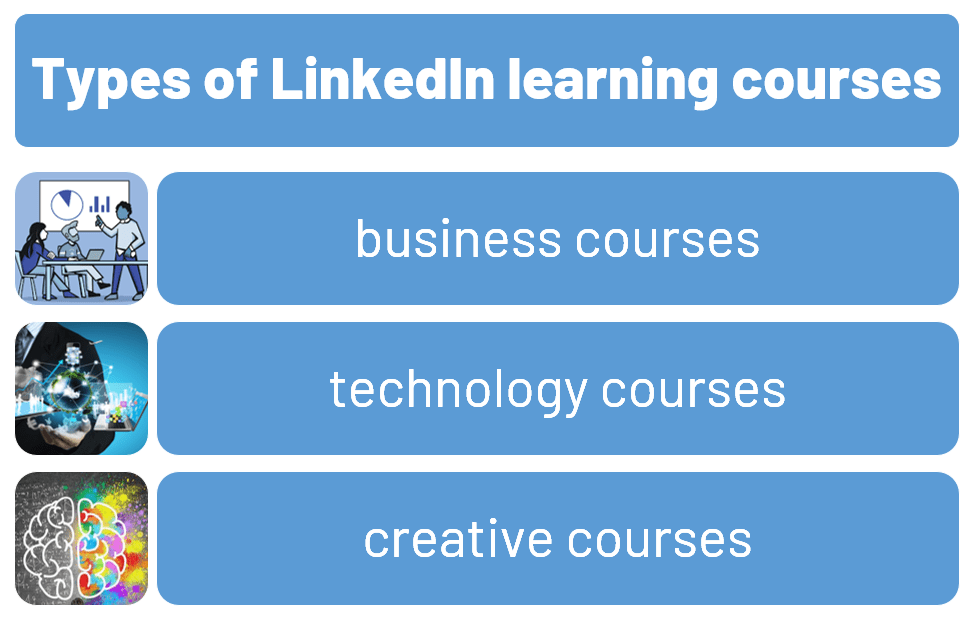 We will point out the features of LinkedIn Premium Learning that can help you to achieve the highest level of your skills.
LinkedIn Learning is free for only one month, and after that, you must pay to get an active account.
On LinkedIn Learning, you can get a certificate when the course is finished.
Connection to LinkedIn Profile LinkedIn Learning can automatically update your LinkedIn profile to show what video you have seen.
Exercises files are documented by teachers to teach their courses and find the problems in your practices.
Using Note when you watch educational videos to remember subjects when needed.
Assessments or chapter quizzes help you realize how much you remember from the course content, LinkedIn Learning assessments can help you to test yourself or check your learning progress.
Learning paths have several groups with different topics. They are collected from various courses and educational videos to supply comprehensive data about a particular subject or profession.
When you are viewing a course, and a question comes to your mind, you can utilize the Q&A feature on LinkedIn and ask it. Further, you can answer the queries of other learners.
The LinkedIn Learning library allows you to save and review the content later. You can also search for your favorite courses with the advanced filters on LinkedIn Learning.
Skills You're Interested In LinkedIn Learning is the feature that can help you to find relevant matters with your skills and career. You get recommendations from LinkedIn which are associated with your activities.
Flexible Learning means you can access courses on your schedule from any desktop or mobile device. Watch instructional videos on any device, on and offline, at your convenience.
LinkedIn Learning suggests the most relevant courses or videos based on your skills that are important to a given job function or role.
Your learning history the feature of LinkedIn Learning includes a list of past courses you have viewed.
If you want to figure out what we said, you should take a look at the image 1 that follows. This picture shows the menu on LinkedIn premium Learning.

 Final word
We believed that, everything is progressing every second in this world. You should not stay behind, stand up and look for new skills, learn proficiencies, and practice in your field. Identify the latest tools to boost your knowledge and use them. As we mentioned to LinkedIn Premium Learning (for students), you can find everything in it that are related to your level or your business. We hope this article was useful to you. Please share it with your friends and give us 5 stars.
Recourses used in writing this article: