+200 Best Fitness & Gym Hashtags for TikTok
Best Fitness Hashtags for TikTok
Hey there, fitness enthusiasts and TikTok content creators! Are you ready to take your fitness and gym-related videos to the next level? Well, you're in for a treat! In the ever-evolving world of social media, where hashtags reign supreme. In this article from Twilinstok, we introduce the over 200 "The Best Fitness & Gym Hashtags for TikTok" and the most comprehensive and up-to-date collection of fitness and gym hashtags for the current year to you. So if you are looking for the best titness hashtags for TikTok, let's go on.
We all know that TikTok is not just a platform; it's a dynamic community where creativity, inspiration, and sweat converge. Whether you're showcasing your intense workouts, sharing nutrition tips, or spreading motivational vibes, using the right hashtags can make all the difference. Imagine your content reaching not only your loyal followers but also an extended audience of fitness enthusiasts who share your passion.
But here's the catch: Not all hashtags are created equal. Just as you tailor your workouts to target specific muscle groups, your hashtag strategy should be equally precise. That's where we come in. We've meticulously curated an extensive list of +200 fitness and gym hashtags, handpicked to suit the latest trends, workout styles, and motivational vibes of TikTok in this year.
Let's get into the best gym hashtags for TikTok by answering why Hashtags. In the dynamic realm of TikTok, where trends can rise and fall in a matter of hours, hashtags stand as the universal keys that unlock visibility, engagement, and growth. These seemingly simple pound signs (#) hold the power to transform your fitness content into a sensation that resonates with audiences far beyond your followers list. But why exactly do hashtags matter so much on TikTok? Here are 5 reasons for the importance of hashtags on TikTok:
Categorization and discovery
Broadening your reach
Joining trending conversations
Building a community
Standing out in the crowd
Now let's check all of these reasons.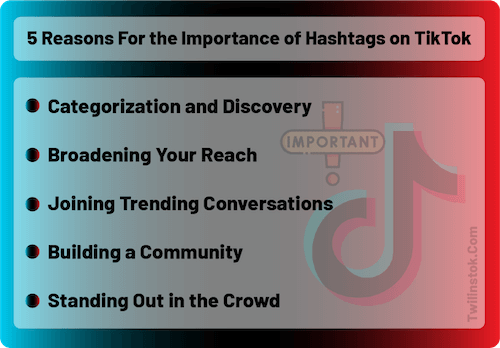 1. Categorization and Discovery
Hashtags serve as the ultimate organizers. They categorize your videos, guiding users to search for specific themes or interests. Imagine your workout video being effortlessly discovered by someone seeking #HIITWorkouts or #YogaFlow—hashtags are the bridges that connect content creators and seekers.
2. Broadening Your Reach
By using popular and relevant hashtags, you're essentially placing your video on a highly traveled highway rather than a quiet side street. When users explore or follow hashtags, your content gains the potential to appear in their feed, even if they're not yet following your account.
3. Joining Trending Conversations
By hopping on trending hashtags, you're inserting yourself into broader discussions that people are already engaged in. This is particularly valuable when it comes to fitness challenges, viral workout routines, or nutrition trends. Trending fitness hashtags like #SweatItOutSummer or #CleanEatingFrenzy can catapult your content into the trending arena, attracting new viewers and boosting engagement.
4. Building a Community
By using niche hashtags like #RunningCommunity or #GymBuddies, you're telling the platform, "This is the space I belong to." As a result, you connect with like-minded individuals who share your interests and embark on a journey of collaboration and inspiration.
5. Standing Out in the Crowd
While using broad hashtags ensures visibility, mixing in some niche or specific hashtags allows you to stand out amidst the sea of content. These specialized tags showcase your expertise, style, or unique approach, making it easier for viewers who resonate with your specific brand of fitness to find and appreciate your videos.
Now that we understand the importance of hashtags on TikTok, let's dive into the art of using the best gym hashtags for TikTok effectively to maximize your content's reach and impact. Just like designing a well-balanced workout routine, your hashtag strategy requires thought and precision. Here are some tips to guide you on the path to hashtag mastery:
Relevance is Key: The cardinal rule of hashtag usage is relevance. Your hashtags should align with the content of your video.
Balance Broad and Niche: Striking the right balance between broad and niche hashtags is crucial.
Quantity Matters: While TikTok allows you to use up to 100 characters in your caption, that doesn't mean you should use all of them for hashtags. Keep it concise and focused.
Explore Trending Hashtags: Trending hashtags are like the fast lane to visibility.
Branding with Your Hashtags: Consider creating your own unique branded hashtag that resonates with your fitness journey or the theme of your content.
Remember, hashtags are more than just strings of words; they're your key to TikTok's success. By thoughtfully selecting and strategically implementing them, you're creating pathways for viewers to discover and engage with your fitness content. So, as you explore the vast landscape of +200 Best Fitness Hashtags for TikTok, keep these tips in mind to elevate your hashtag game and amplify your impact.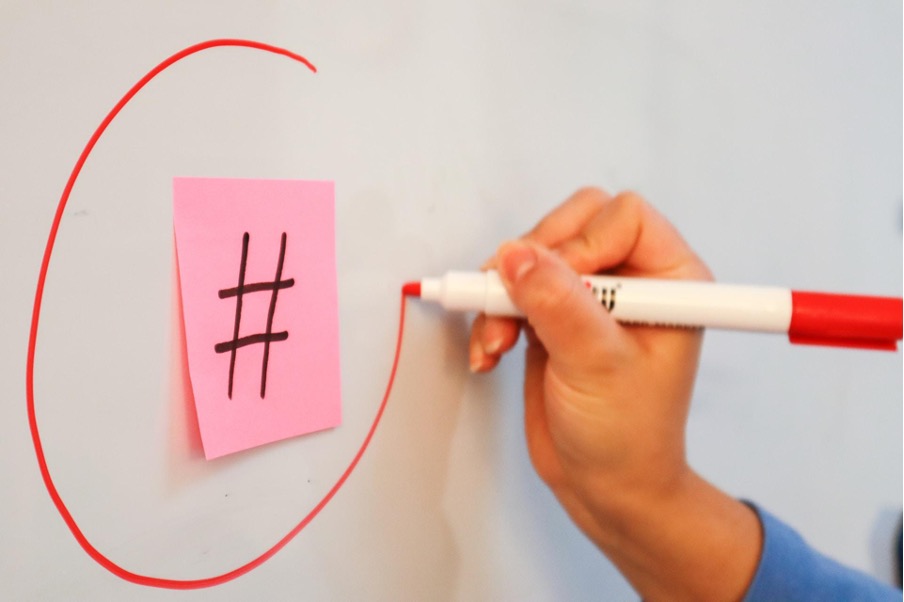 Are you ready to supercharge your fitness content with the best fitness hashtags for TikTok? In this section, we're unveiling the ultimate treasure trove of hashtags that will elevate your videos from ordinary to extraordinary.
So, gear up and get ready to discover the most popular fitness hashtags in TikTok that will take your fitness TikTok game to new heights. Whether you're looking to inspire, educate, or entertain, these hashtags will become your trusty companions on your journey toward becoming a fitness influencer on the TikTok stage. Let's dive into the world of +200 Best Fitness Hashtags for TikTok and make your content shine like a well-chiseled physique under the spotlight of the TikTok community. Let's start with fitness hashtags for TikTok!
Fitness
#Fitness[Current year]
#FitFam
#FitLife
#FitChallenge
#FitTips
#FitFacts
#FitFun
Workouts
#WorkoutWednesday
#WorkoutOfTheDay
#WorkoutPlaylist
#WorkoutBuddy
#WorkoutGear
#WorkoutReels
#WorkoutInspo.
Nutrition
#NutritionTips
#NutritionFacts
#NutritionGoals
#NutritionChallenge
#NutritionPlan
#NutritionReels
#NutritionInspo
Challenges
#FitnessChallenge
#WorkoutChallenge
#NutritionChallenge
#TransformationChallenge
#CoupleChallenge
#FriendChallenge
#TikTokChallenge
Motivation
#FitnessQuotes
#FitnessMemes
#FitnessHumor
#FitnessStories
#FitnessPodcast
#FitnessBlog
#FitnessBook
Health
#HealthCheck
#HealthCare
#HealthNews
#HealthReport
#HealthApp
#HealthTracker
#HealthKit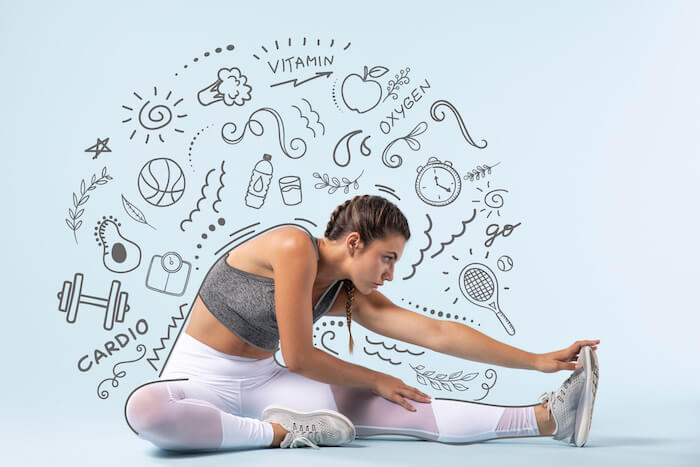 Wellness
#WellnessWednesday
#WellnessWeekend
#WellnessCoach
#WellnessCenter
#WellnessRetreat
#WellnessPodcast
#WellnessBlog
Yoga
#YogaPose
#YogaFlow
#YogaMat
#YogaPants
#YogaTeacher
#YogaStudio
#YogaClass
Pilates
#PilatesMove
#PilatesWorkout
#PilatesMachine
#PilatesBall
#PilatesInstructor
#PilatesStudio
#PilatesClass
Zumba
#ZumbaDance
#ZumbaFitness
#ZumbaSong
#ZumbaOutfit
#ZumbaInstructor
#ZumbaParty
#ZumbaClass
HIIT
#HIITWorkout
#HIITBurn
#HIITCycle
#HIITTimer
#HIITTrainer
#HIITCamp
#HIITClub
Strength
#StrengthTraining
#StrengthBuilding
#StrengthGains
#StrengthPower
#StrengthCoach
#StrengthAthlete
#StrengthSport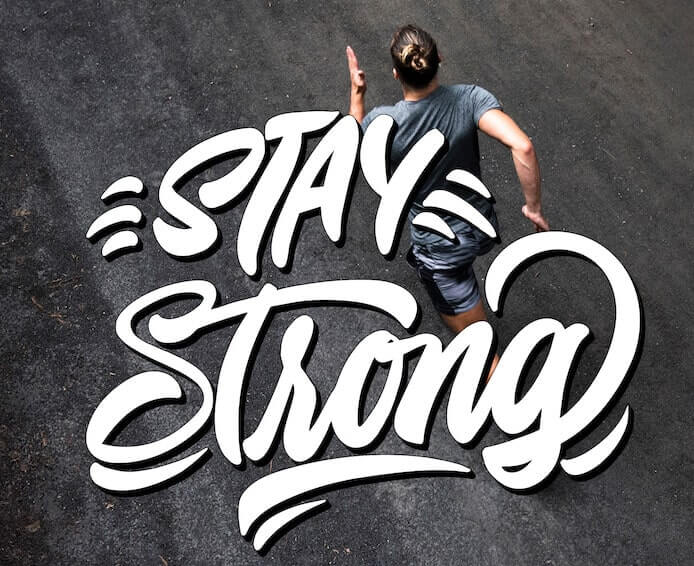 Cardio
#CardioWorkout
#CardioBurn
#CardioBlast
#CardioMachine
#CardioZone
#CardioCoach
#CardioRunner
Flexibility
#FlexibilityTraining
#FlexibilityStretching
#FlexibilityImprovement
#FlexibilityTest
#FlexibilityCoach
#FlexibilityDancer
#FlexibilitySport
Endurance
#EnduranceTraining
#EnduranceRunning
#EnduranceCycling
#EnduranceSwimming
#EnduranceTest
#EnduranceCoach
#EnduranceAthlete
Balance
#BalanceTraining
#BalanceBoard
#BalanceBeam
#BalanceTest
#BalanceCoach
#BalanceDancer
#BalanceSport
Recovery
#RecoveryDay
#RecoveryTime
#RecoveryDrink
#RecoveryFood
#RecoveryMassage
#RecoverySleep
#RecoveryMode
Bodybuilding
#BodybuildingLifestyle
#BodybuildingCompetition
#BodybuildingSupplements
#BodybuildingDiet
#BodybuildingCoach
#BodybuildingLegend
#BodybuildingCommunity
CrossFit
#CrossFitLifestyle
#CrossFitCompetition
#CrossFitWorkout
#CrossFitEquipment
#CrossFitCoach
#CrossFitGames
#CrossFitCommunity
Calisthenics
#CalisthenicsLifestyle
#CalisthenicsCompetition
#CalisthenicsWorkout
#CalisthenicsEquipment
#CalisthenicsCoach
#CalisthenicsMaster
#CalisthenicsCommunity
Vegan
#VeganLifestyle
#VeganCompassion
#VeganFood
#VeganRecipe
#VeganRestaurant
#VeganDocumentary
#VeganCommunity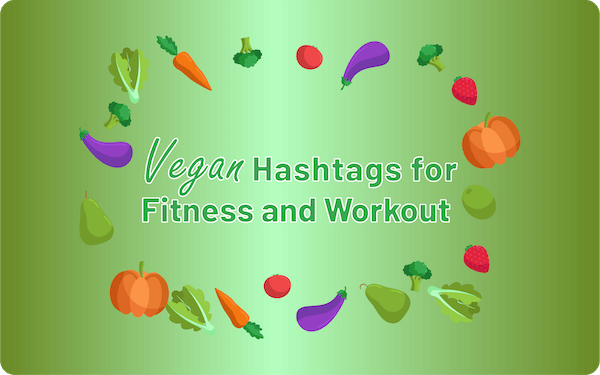 Keto
#KetoLifestyle
#KetoBenefits
#KetoFood
#KetoRecipe
#KetoSnack
#KetoPodcast
#KetoCommunity
Paleo
#PaleoLifestyle
#PaleoBenefits
#PaleoFood
#PaleoRecipe
#PaleoSnack
#PaleoBook
#PaleoCommunity
That's it for TikTok fitness hashtags copy and paste…
Done with the best fitness hashtags for TikTok. Calling all fitness aficionados with a particular workout passion! This section is tailor-made for those who have found their niche within the wide world of fitness. Whether you're a die-hard yoga practitioner, a high-intensity interval training (HIIT) enthusiast, or someone who lives for Crossfit challenges, we've got the perfect hashtags to amplify your content and connect you with like-minded TikTok users. Here are 15 niche hashtags for workout types:
#YogaFlowMagic
#HIITHeroes
#CrossfitCrush
#PilatesPerfection
#RunningFree
#KickboxingKingdom
#DanceFitFever
#CyclingAdventures
#GymnasticsGoals
#FunctionalFitnessFun
#BarreBalletBliss
#PowerliftingPassion
#SwimStrong
#MartialArtsMastery
#CalisthenicsCraze
Now let's check these 15 niche hashtags for specific workout types.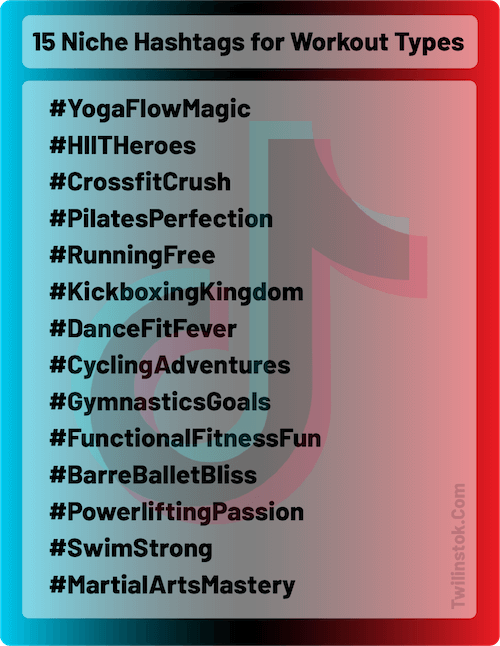 1. #YogaFlowMagic
For those who find solace and strength on the mat, this hashtag is your gateway to sharing graceful flows, zen moments, and all things yoga.
2. #HIITHeroes
Join the high-energy world of HIIT with this hashtag. Share your heart-pounding routines and inspire others to embrace the intensity.
3. #CrossfitCrush
Calling all Crossfitters! Showcase your strength, endurance, and camaraderie within the Crossfit community with this dynamic hashtag.
4. #PilatesPerfection
This is one of the most popular fitness hashtags on TikTok! Whether you're mastering the Pilates reformer or honing your mat skills, this hashtag is for Pilates enthusiasts to showcase their precision and control.
5. #RunningFree
Lace up those running shoes and hit the pavement with this hashtag. Share your scenic routes, personal milestones, and running journeys.
6. #KickboxingKingdom
Step into the virtual ring with this hashtag, perfect for kickboxers and martial arts enthusiasts showcasing their powerful moves.
7. #DanceFitFever
Combine the joy of dance with the intensity of fitness. Dance fitness lovers can share their groovy routines and spread the rhythm.
8. #CyclingAdventures
From indoor spin sessions to outdoor cycling escapades, this hashtag is for cyclists who want to share their pedal-powered journeys.
9. #GymnasticsGoals
For the agile and adventurous, showcase your flips, tumbles, and graceful routines that epitomize the world of gymnastics.
10. #FunctionalFitnessFun
Highlight your functional fitness routines that focus on real-life movements and enhance your everyday activities.
11. #BarreBalletBliss
Embrace the elegance of ballet-inspired workouts with this hashtag, showcasing your barre routines that sculpt and tone.
12. #PowerliftingPassion
For those who thrive on lifting heavy and pushing their limits, share your powerlifting feats and dedication with this hashtag.
13. #SwimStrong
Dive into this hashtag if you're a swimmer sharing your aquatic adventures, stroke techniques, and poolside inspirations.
14. #MartialArtsMastery
Martial artists, unite! Use this hashtag to demonstrate your discipline, technique, and commitment to martial arts.
15. #CalisthenicsCraze
If bodyweight exercises are your playground, show off your calisthenics prowess and creative workouts.
Embrace your workout niche and connect with fellow enthusiasts by using these specialized hashtags. Whether you're a yogi, a runner, a dancer, or any other kind of fitness fanatic, these hashtags will help you find your tribe and inspire others to embrace your unique approach to staying fit.
The Bottom Line
As we wrap up our journey through the world of +200 Best Fitness Hashtags for TikTok, we hope you're feeling empowered and inspired to take your fitness content to new heights. Hashtags aren't just symbols; they're the threads that weave your videos into the vibrant tapestry of the TikTok fitness community. By strategically incorporating these hashtags into your content, you're not only expanding your reach but also joining a dynamic conversation that transcends geographical boundaries.
So, whether you're sweating it out in the gym, flowing through a yoga sequence, sharing nutrition tips, or showcasing your personal transformation, these hashtags are your companions every step of the way. Embrace them, experiment with them, and watch as they propel your TikTok content to new heights of visibility, engagement, and impact.
For more information about TikTok and the features of this social network, we suggest that you click on Free TikTok Tutorial [+]. Also, if you have any questions about TikTok, you can ask them in our TikTok support forum [+] in the form of a topic and wait for the answer from our experts.
Please share your comments and give us 5 stars. We can use your valuable suggestions and criticisms.
FAQ
What are the benefits of using fitness hashtags on TikTok?
Fitness hashtags can help you reach more people who are interested in your fitness content, increase your engagement, and grow your following.
How do I find the best fitness hashtags for my TikTok videos?
You can use tools like top-hashtags.com or boosted.lightricks.com to see the most popular and trending hashtags related to fitness. You can also search for fitness keywords on TikTok and see what hashtags other creators are using.
How many fitness hashtags should I use on each TikTok video?
There is no definitive answer to this question, but a general rule of thumb is to use between 3 and 5 hashtags per video. You don't want to use too many hashtags as it can look spammy and reduce your visibility.
How do I create my own fitness hashtags on TikTok?
You can create your own fitness hashtags by using your name, brand, niche, or slogan.
How do I use fitness hashtags creatively on TikTok?
You can use fitness hashtags creatively by mixing them with other types of hashtags, such as humor, challenge, or viral hashtags.